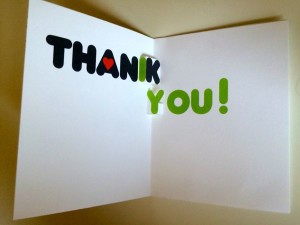 Even though I was not able to reach my funding goal this time, I still want to THANK YOU for your support of the Paper Puzzle box. I designed this DIY pop-up thank you card especially for you — to get a template, click on the blue "add to cart" button below.
An additional reward for your loyalty
Pick one of my designs for your free download (up to $4 depending on your reward tier), and when you check out, enter the discount code which is in your Kickstarter in-box. This code can also be applied to the pop-up paper house — though it won't pay for the whole thing. Hurry, this code will expire at the end of September!
Let's keep in touch!
Sign up for my newsletter by filling out the form below, so you will be the first to know if and when I DO manage to produce this puzzle — because I can't give up on it, and I will continue to do everything I can to get the paper puzzle box out in the world.
[wysija_form id="1″]
You must log in to submit a review.