Here are some sites and people you might like.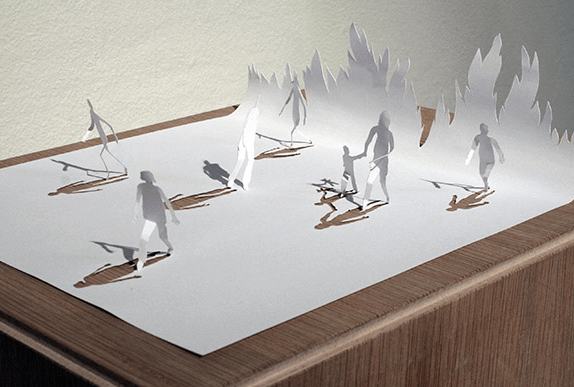 I've been a fan of Peter Callesen's work for years. This Danish artist captures the evocative power of a blank sheet of paper like no one else.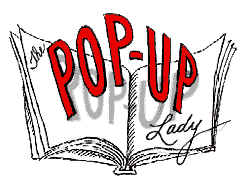 The Pop-Up Lady is a writer, collector, curator, lecturer, and lover of the genre known as Pop-up and Movable Books. Her site is a great resource if you want to learn more and discover new artists.
I recently discovered FOLD PLAY, a website with a variety of paper toys to download and make. There's a template for a one page book, a "nerd catcher," geometric puzzles or my favorite, the Kaleidocycles. What makes these extra special is that they can be customized with your own photos.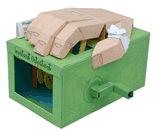 Paper Engineer Rob Ives creates wonderful paper automata and also paper mechanisms to use as a base for your own designs! He sells both downloads and ready-to assemble kits.
Strictly Paper is a blog with a beautifully curated selection of inspiring paper projects — from clothes to furniture, from fine arts to packaging, it is strictly about paper…
Instructables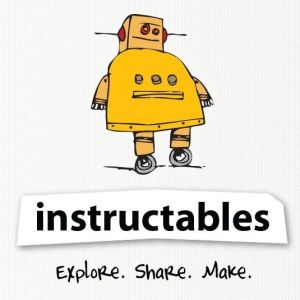 is my go-to DIY site. I have written many instructables and given them an interview, but there are thousands of articles on the site, covering anything you could ever think of making and many things you never thought of before. They also nominated me as one of their 50 fantastic female authors — so naturally I have a soft spot for them.
I first came across Philipp Stollenmayer when we were both part of an exhibit at Salt Space in Manhattan, Paper and Pulp: Gathering a Community. He couldn't make it to the opening, because he lives in Germany and he was 18 at the time, but his paper head was there! His website offers a good selection of fun, imaginative and free projects to download.

Secret Society of Paper Cuts. Love the name, and the designs are equally cool — Victorian-inspired paper toys and cards which you can buy ready-made (and hand-made).

The Scribble Blog is a website for parents, teachers and kids which aims to inspire creativity. Here is a link to the interview I gave them.
Last but far from least, this list cannot be complete without the inclusion of the inimitable Robert Sabuda, who needs no introduction.