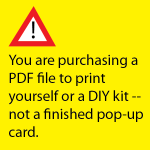 Please note that you will be directed to the secure Paypal website to make your purchase. No financial transactions are ever made on this website.
If you are in the US, you do not need to have a Paypal account to make your purchase, you can use your credit card on the Paypal web site.
Login to purchase
Because your download will be sent to you by email, and because too many people have spam filters which can interfere with the receipt of their purchase confirmation, you must now create an account and login in order to purchase a download. This will allow you to access your purchases from the "my account" tab on this website at any time, even if your spam filter prevents you from receiving the automated email receipt.
Creating an account will not put you on the newsletter list. You will have the option to subscribe separately, and you will need to confirm your subscription if you choose to receive newsletters.
Checkout
What comes next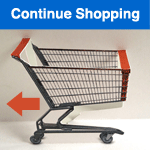 After your payment is processed, you will be directed to a page where you can click on a link to get your template. If possible, download the file immediately! An automatic receipt (with the same links) will also be sent to you, but these are occasionally stopped by your spam filter. All links expire after 3 days or 3 downloads. If you are unable to download the file immediately and you do not receive your automated receipt, or if your links expired before you were able to download the files, please request a new link.
Please note: even though you may be purchasing a PDF download which will be delivered electronically, you must provide a brick and mortar address. We are required by law to collect sales tax, which will vary depending on your location. We do not send out any mailings (view the Privacy Policy). Thanks for your understanding!
All the templates on this site, including the free products, are for personal, non-commercial use only.
You may print and make as many cards from the templates as you wish but you may not copy, share or sell the PDF files. You may not sell completed cards or any other items without prior written authorization by Make Anything Pop-Up. You may not remove or hide the copyright notice or web site information from the templates.