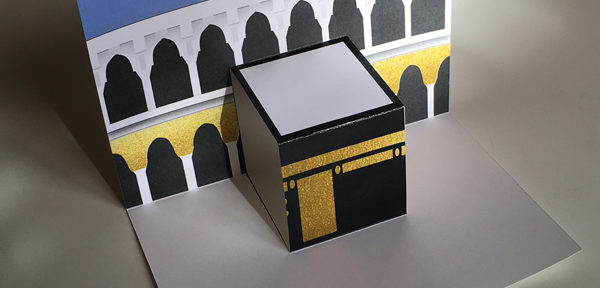 Celebrate Eid al-Adha, the festival of the sacrifice, with this pop-up card representing the Kaaba at Mecca. This is the building the Prophet Ibrahim built with his son Ishmael after he proved to God the strength of his faith — and God spared him from making the sacrifice of his son's life.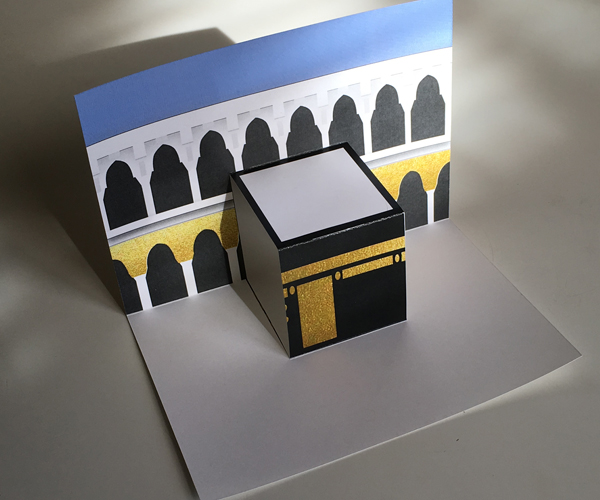 This is a good craft project for children, because it is very easy to make. Print, fold, and make two cuts with a pair of scissors. Download the printable template once, and print it as many times as you wish to send to all your friends or relatives, whether they are making the Hajj or celebrating at home.
The card measures 6.5″ by 4.25″ and you can print it on a standard letter sized sheet or on A4 paper. For best results, use light card stock, but a nice, heavy printer paper will work as well.
Make a freestanding Kaaba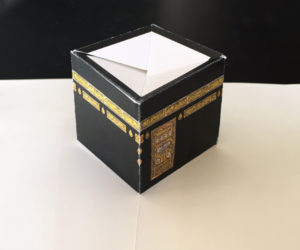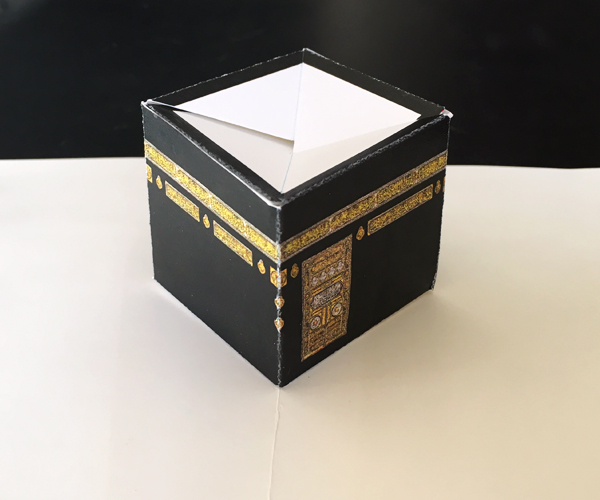 This 3D Kaaba is also easy to make, although cutting and assembling it will take a bit longer. You can add the pop-up element to any card of your choosing.
You must log in and be a buyer of this item to submit a review.