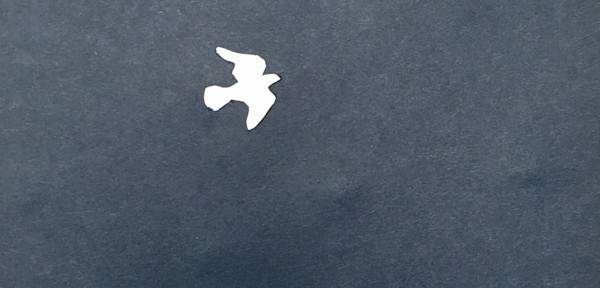 A condolence card should not be overly clever, funny, or even cute. You don't want it to be trite or sentimental either, like those "artistic" blurry photos of dew-covered roses. You need a card which will convey your love, friendship, sympathy, and hope in a personal and sincere manner. Careful though! Even though your card should be personal, it can't be about you.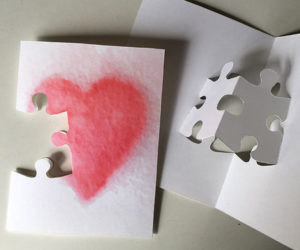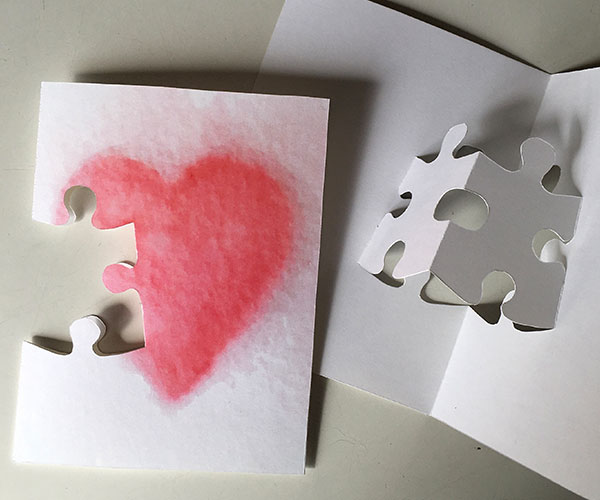 A good condolence card is really, really hard to craft, but the strange thing is that any card will do. What matters is that you choose a card which is relevant to the person you are writing to, or to the deceased. What matters is that you put in thought and effort, that you made and wrote something with your own hand.
Condolence card suggestions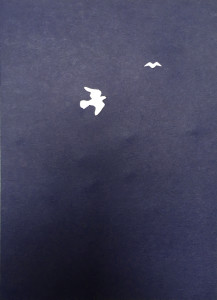 For the cover, a dark piece of card stock with a simple cut-out is all you need. Cut-outs are especially moving because the image is formed by removing paper, by a loss. It is the absence which creates beauty and wonder.
This bird cut-out template is free, but please consider naming your price. Your donation will help support this website.
How to write the condolence card
Although it's probably the first thing you think of, avoid talking about your own story of loss, and never say you know exactly how they feel. You don't! Even if you think you understand, the bereaved would probably disagree. Strong emotions, no matter how universal, always feel unique. Grief is personal.
Remember, you are trying to make your friend feel better, so don't go into details about your own upset feelings. They shouldn't have to console you for their loss.
Then what should you say? If you knew the deceased, perhaps recount a pleasant anecdote about them, something they said which made you laugh, or a lesson they taught you which you will never forget. Tell them why you picked your card, how it made you think of them. Or just keep your note short and sweet, something similar to the generic phrases below:
I am thinking of you and sending love. (you can replace "thinking of" with "praying for" if appropriate)
My heart goes out to you in this time of sorrow.
May your memories give you peace and comfort.
I hope you are finding peace and comfort in the family and community who support you.
I will always remember [name] with fondness and love.
I can't imagine how hard this must be. Please know that I am here for you.
Please tell me if there's anything I can do to lighten your burden (or make a specific offer, such as picking up kids, cooking meals or doing yard work if you can).
If you need a shoulder to cry on or a friend to laugh with I'm here for you.
This really sucks.
In other words, focus on remembering, helping and your relationship to the person you are writing to. If it was a long and painful death, you can also mention the end of their suffering in general terms — but even when death brings a welcome deliverance and relief, it is still a loss for the survivors.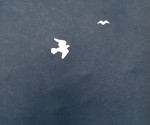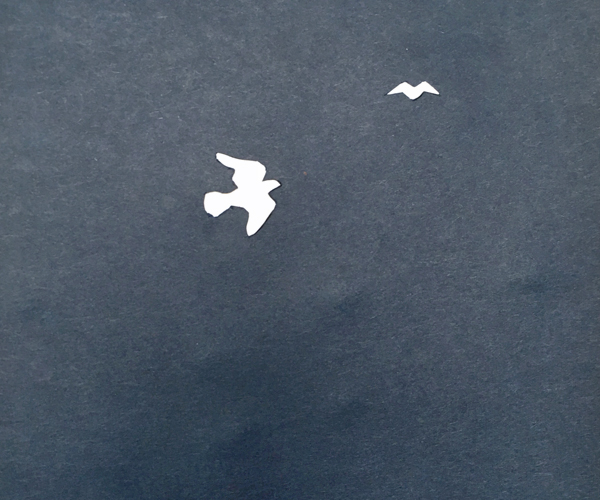 Name your price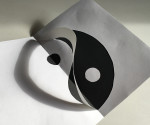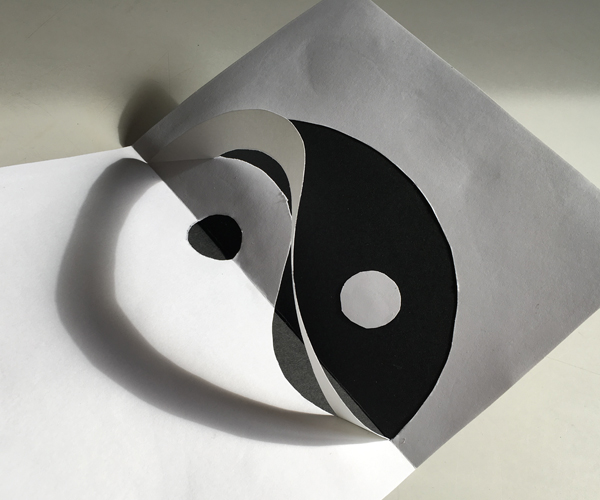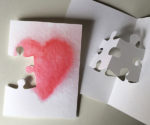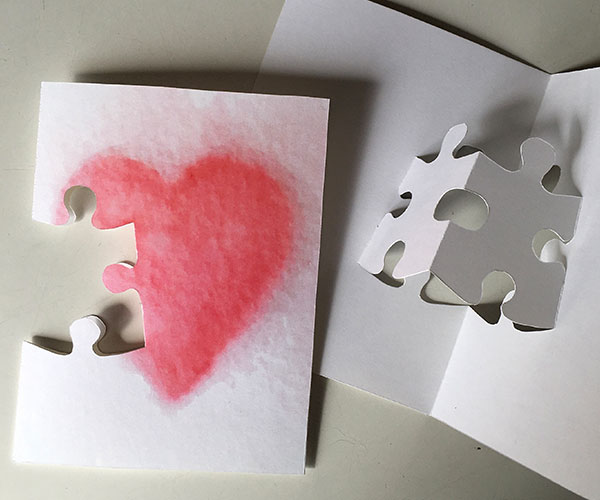 This heart with a missing puzzle piece expresses both the loss, and, when the card is opened, the two jigsaw pieces "holding hands" evoke friendship and solidarity.
You must log in and be a buyer of this item to submit a review.