Most doll houses are space hogs, dust magnets and insanely expensive to boot. Not this pop-up paper house!
Knock it down and fold it up for storage or travel.
Add a little sweat equity and you can download this two story, eight room printable home for $15.
Or get a kit shipped to you, complete with a sturdy knock-down structure and all the rooms printed, cut, scored and ready or assembly for $50. Each room is made of two interlocking pop-up cards, so it is much more sturdy than you'd expect from a paper toy.
This house is not for display, it is designed for play.
The Pop-Up Paper House Comes in Three Versions
Choose the Right Paper Dream Home for You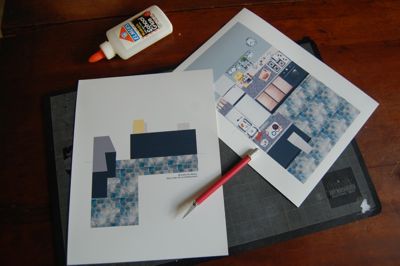 Cheaper but More Work
Printable Download
A printable PDF file you can download instantly. Print, cut, and fold it yourself. You will also need to build a house structure to assemble all the rooms in a two story house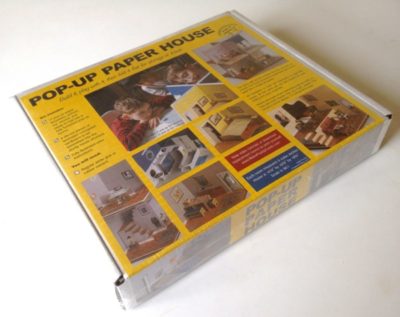 Faster Assembly, Gorgeous Printing with Foil Stamped Mirrors
Pop-Up Paper House Kit
The boxed kit includes all the necessary templates (including a sturdy corrugated cardboard house structure). All pieces are printed, cut, scored, and ready for you to fold and assemble.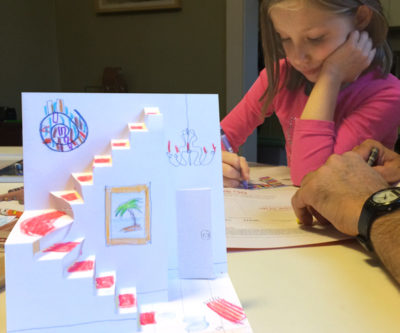 Download & Decorate Your Own Home
Blank Pop-Up Paper House
A printable PDF file for a blank house you can download immediately and decorate yourself. Includes eight blank rooms which fit into the same house structure as the printed pop-up paper house
For ages 7 and up (for playing) & 12 and up (for making)
Rooms measure 5 cubic inches. Completed house is 10.25" by 10.25" by 10.5" Scale is 30:1
Step by step video tutorials online
Buy the whole pop-up paper house or get each room one at a time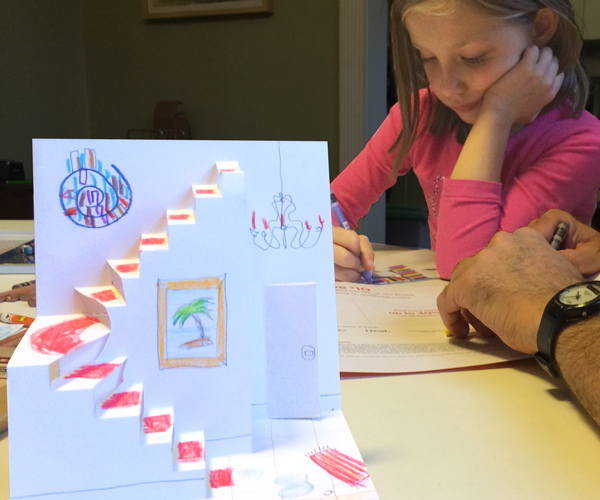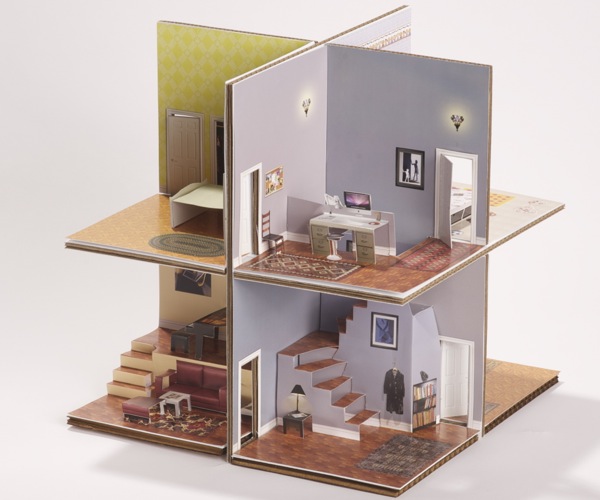 Katherine Belsey
$50.00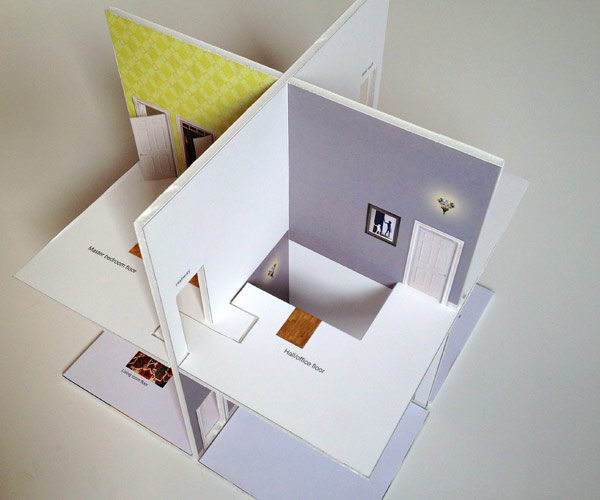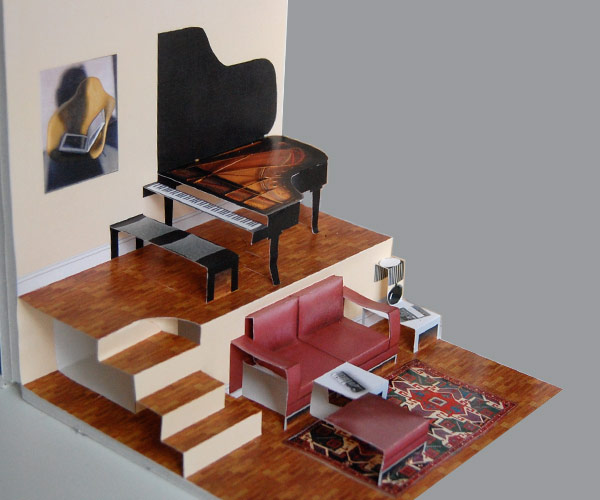 Katherine Belsey
$3.00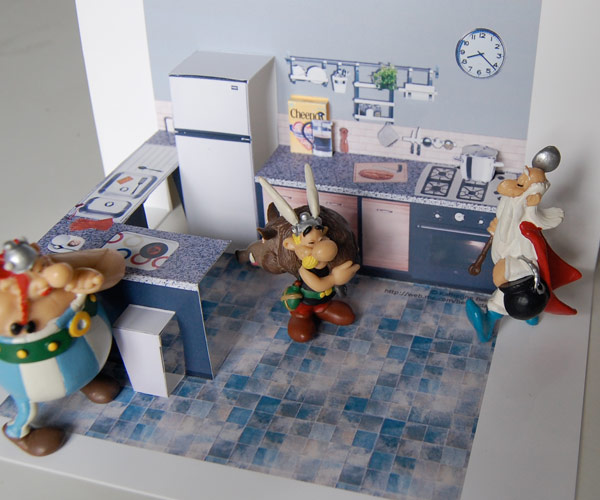 Katherine Belsey
$3.00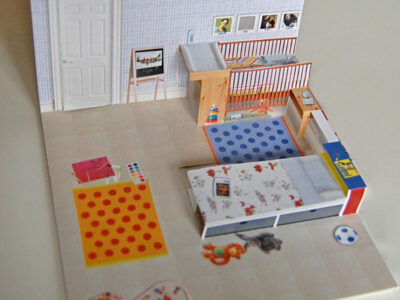 Katherine Belsey
$3.00

Katherine Belsey
$3.00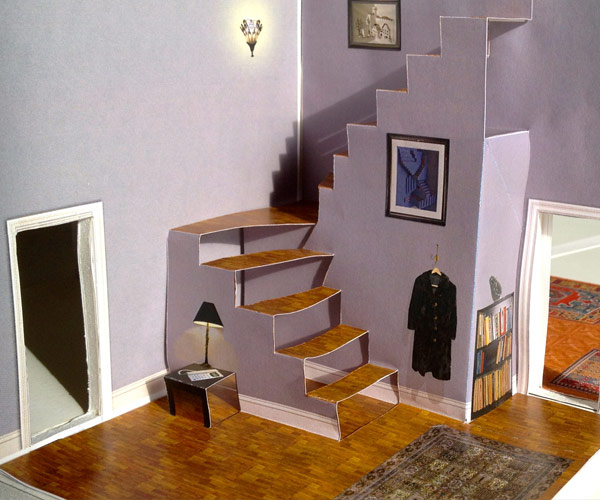 Katherine Belsey
$3.00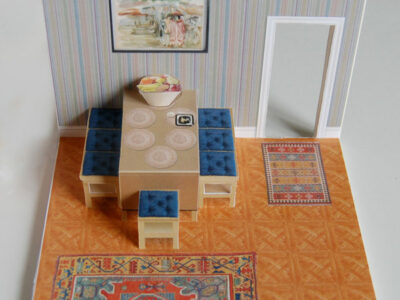 Katherine Belsey
$3.00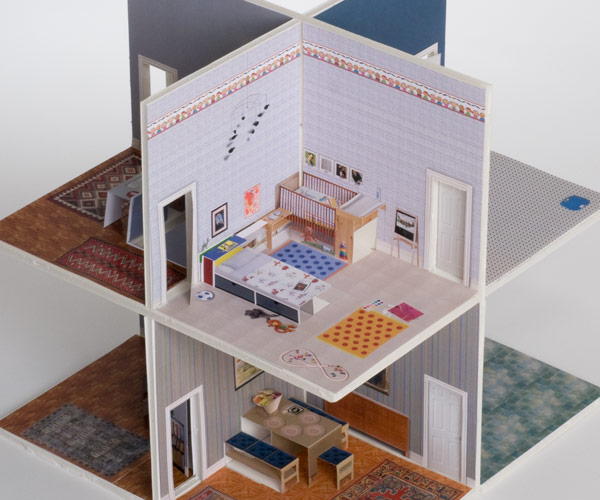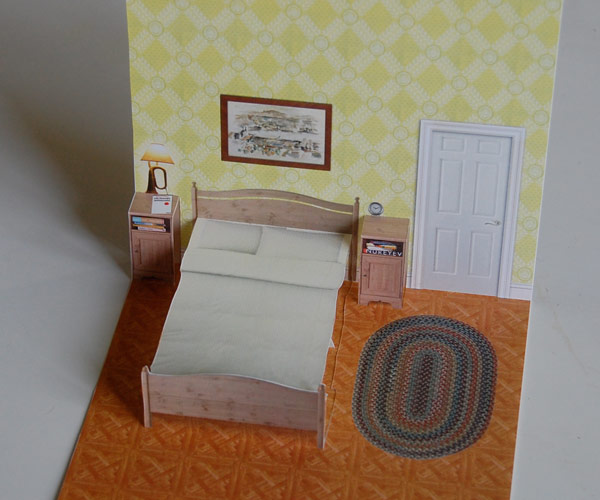 Katherine Belsey
$3.00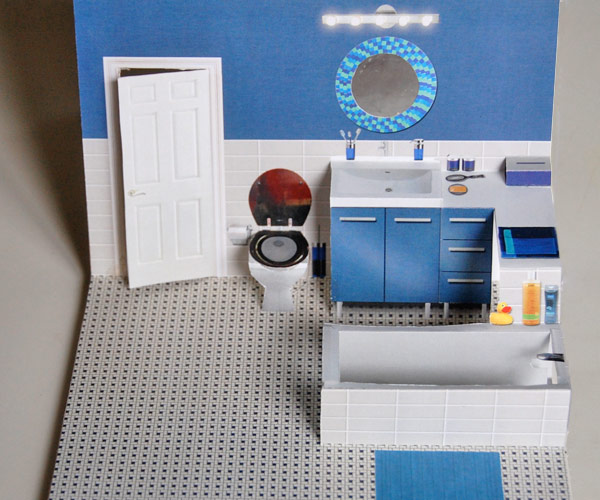 Katherine Belsey
$3.00