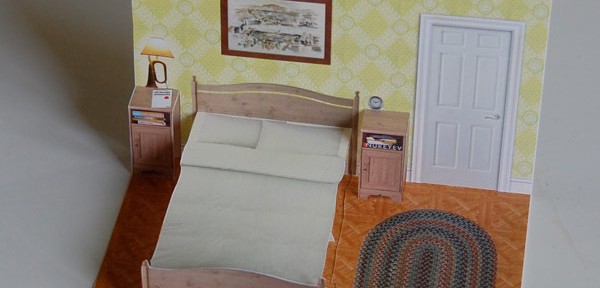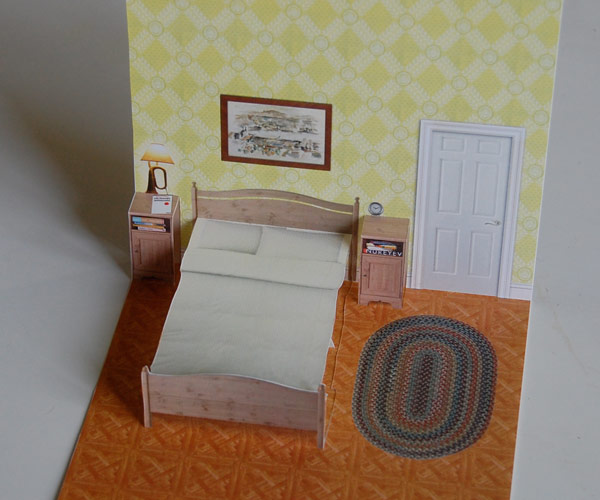 Read in bed under a watercolor painted by Mark Rothko in the 1930s. This pop-up is very easy to make. The PDF file you will download contains templates for the two interlocking pop-up cards and a cut and fold guide.
This video shows the template from the pop-up paper house kit being folded and assembled. To make this room using the download you will first need to cut and score your print-out, using the guides provided with your files.
You must log in and be a buyer of this item to submit a review.