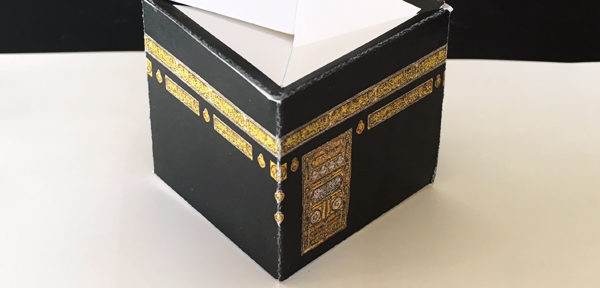 Celebrate Eid al-Adha, the festival of the sacrifice, with this 3D pop-up representing the Kaaba at Mecca. This is the building the Prophet Ibrahim built with his son Ishmael after he proved to God the strength of his faith — and God spared him from making the sacrifice of his son's life.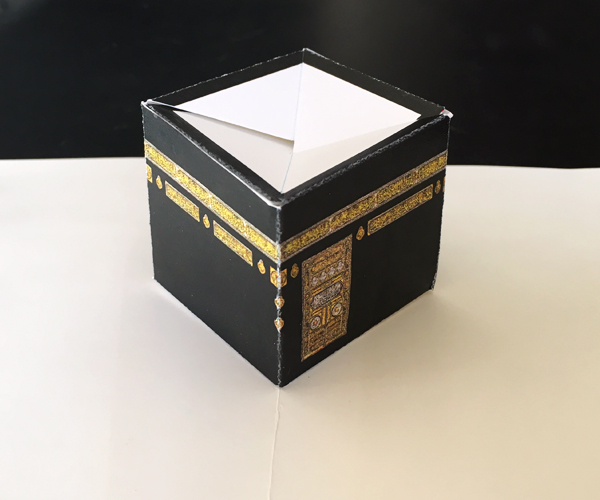 This template is for the pop-up element only. You can attach the Kaaba to the card of your choice, whether that be a home-made creation or a store-bought printed card. It will fit on any standard sized card.
Although the printable pattern is formatted for a standard letter sized sheet (8.5″ by 11″), you can also print it on A4. After you cut out the shape with a pair of scissors, folding and gluing is very quick and easy. Download the template now and start crafting! No need to wait for shipping. Print and make as many as you wish for your friends and family.
Make another Kaaba pop-up card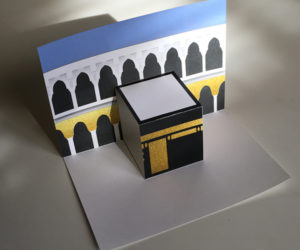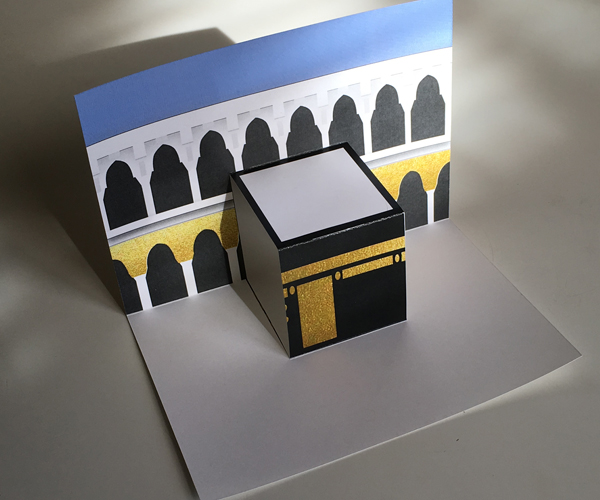 If you are looking for a pop-up Kaaba which is even easier and faster to make, download this 90° pop-up card. It is simple enough for a young child to make.
You must log in and be a buyer of this item to submit a review.