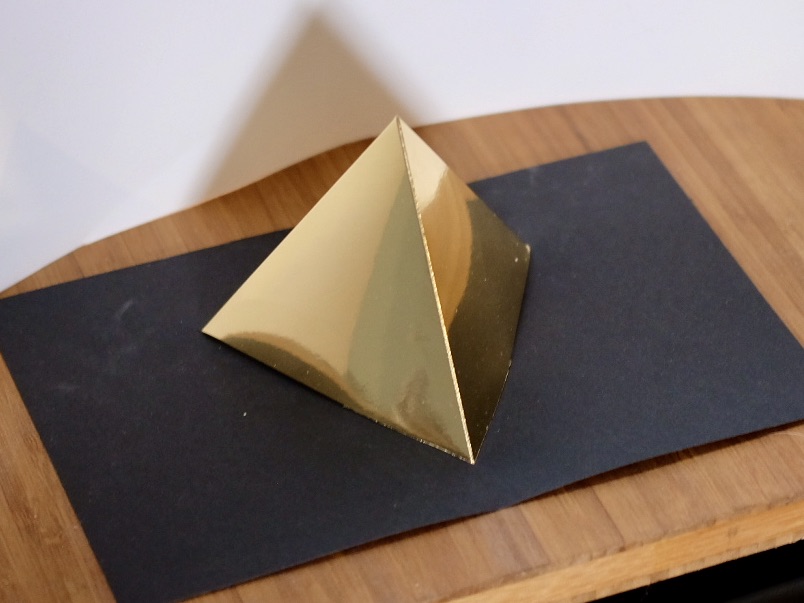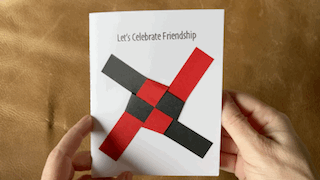 Because love comes in all shapes… why not celebrate friendship with a Platonic Solid? Send your friend this tetrahedron pop-up (the first platonic solid) to celebrate Valentine's day , or just to let them know you care. Any day. Because there's so much more to love than so-called "romantic" love.
The platonic solid friendship valentine template is formatted on letter sized paper but can also be printed on A4. The download includes a cover which says "Let's Celebrate Friendship… with a platonic solid." There are instructions for weaving a paper friendship knot for the cover, and, of course, the pop-up tetrahedron for the interior platonic solid. This pop-up card is designed for you to use your imagination; the pop-up element can be glued to any card bigger than 4.5″ by 4.5″ so you can create your own artwork or use your favorite commercially produced card.
You must log in and be a buyer of this item to submit a review.