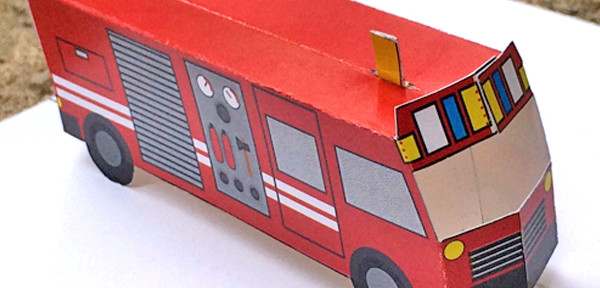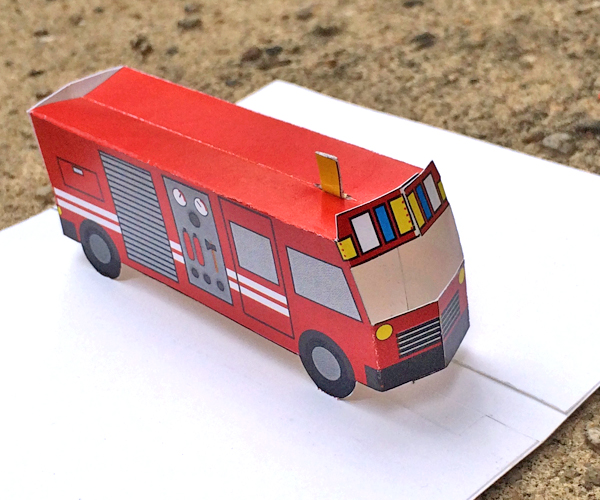 Download this 3D pop-up paper fire truck to make the perfect toy for travel. It is lightweight, it folds flat, and if you loose it, just print another!
Printable fire truck also makes a great stocking stuffer or gift to add to birthday party goodie bags. A paper toy makes an ideal party favor — inexpensive yet fun and creative, plus environmentally friendly — your friends will thank you for not loading up their kids with more worthless plastic or candy.
Need another party idea? Use this fire truck as a place tag to decorate your table!
Of course you can always just slip this fire truck into an envelope and send it in the mail…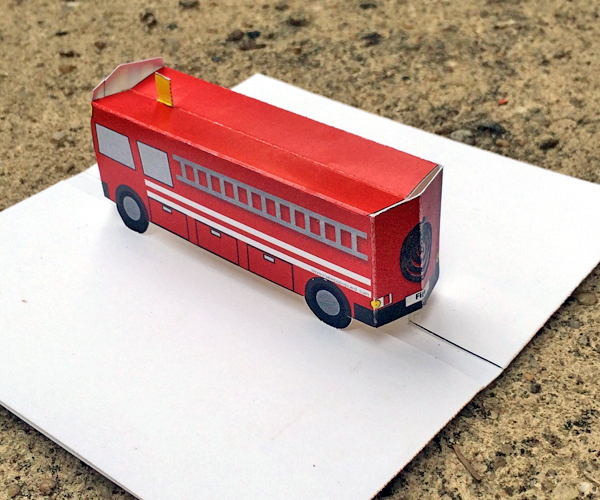 The template can be printed on a single sheet of either standard  letter sized (8.5″ x 11″) or A4 formats, and comes with step by step, illustrated instructions.
This is an intermediate project which a 8-10 year old child should be able to master with some guidance. Any child three years and up will have all the skill necessary for playing with this fire truck.
You must log in and be a buyer of this item to submit a review.