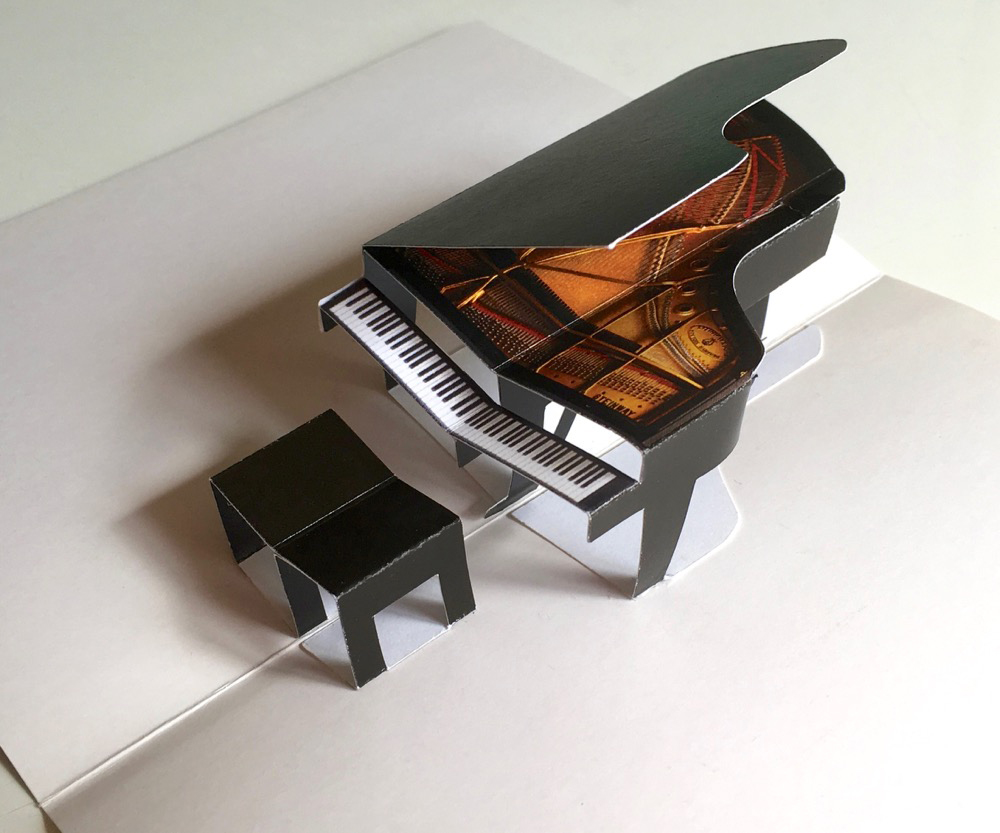 This free-standing, 3D grand piano pop-up can be attached to any standard 5″ by 7″ card. Turn any commercial card into a pop-up, design your own cover or glue the piano to a musical card and blow everyone away.

Many uses for the 3D grand piano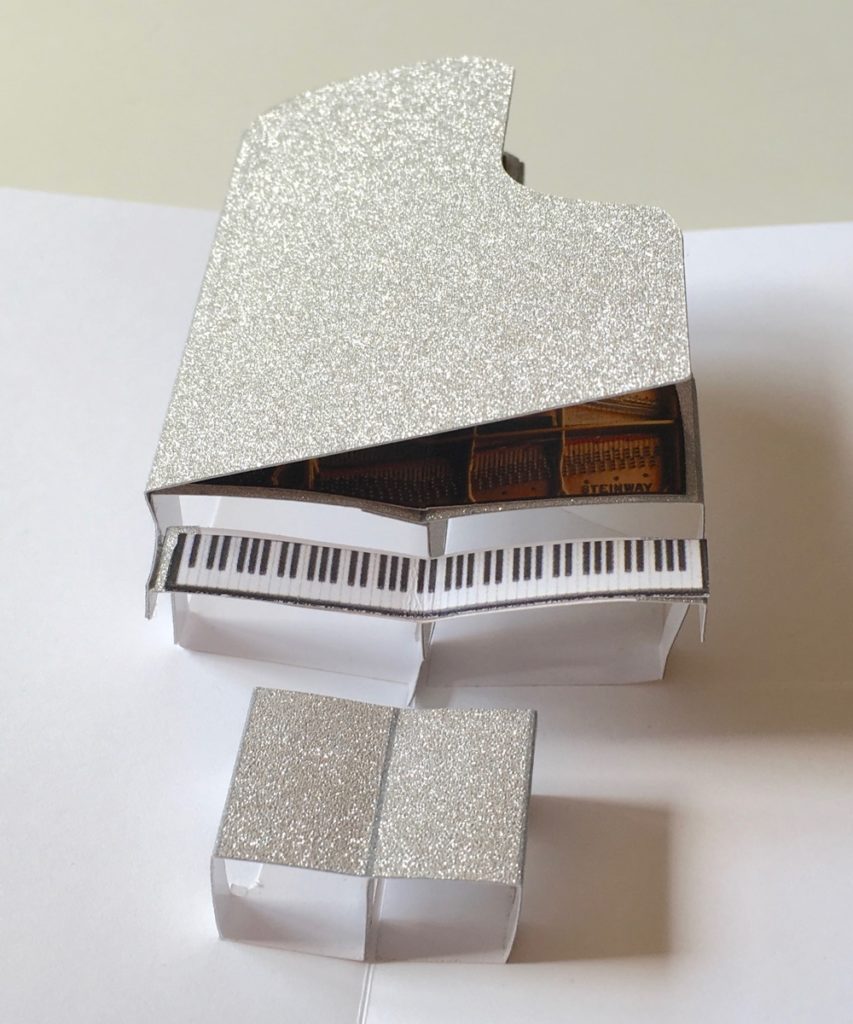 The 3D grand piano makes a wonderful greeting card, suitable for Christmas and many other occasions. It will also make a wonderful paper toy. It is sturdy enough to withstand many concerts in a busy dollhouse, yet portable and lightweight enough to win the best travel toy award. Use it as a stocking stuffer or make a dozen and hand them out as party favors.
A bonus, free blank template makes it easy to cut this from a sheet of colored or glittery silver paper for your very own Liberace piano.

Other pop-up cards related to the Grand Piano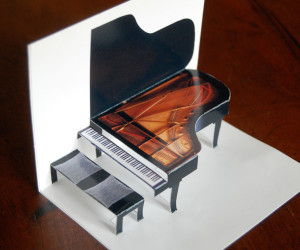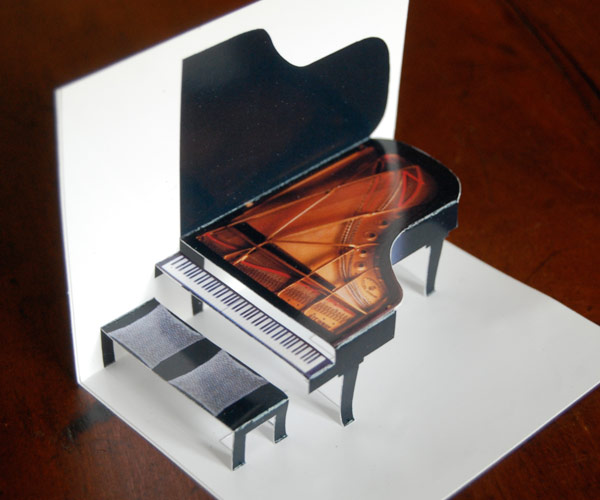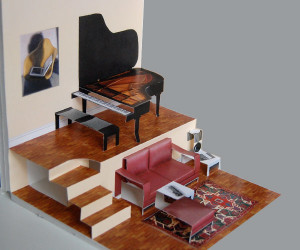 The 90° OA style pop-up piano is faster and easier to make. If you would like a put your grand piano in a room, you can download the pop-up living room.
You must log in and be a buyer of this item to submit a review.