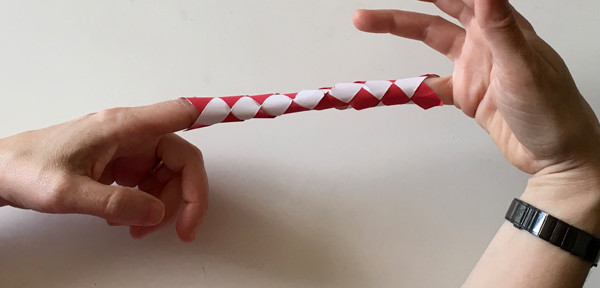 The Chinese finger trap is traditionally made of bamboo, but this amusing toy can be easily crafted from an ordinary sheet of paper. Put your finger in this pretty paper tube and then try to pull it off. The harder you pull, the tighter the weave becomes. You're trapped! Even the Star Trek character Data was ensnared by this ancient toy. To escape, all you need is a little gentleness. Push it gently off your finger, rather than yanking on the other end, and it slips right off.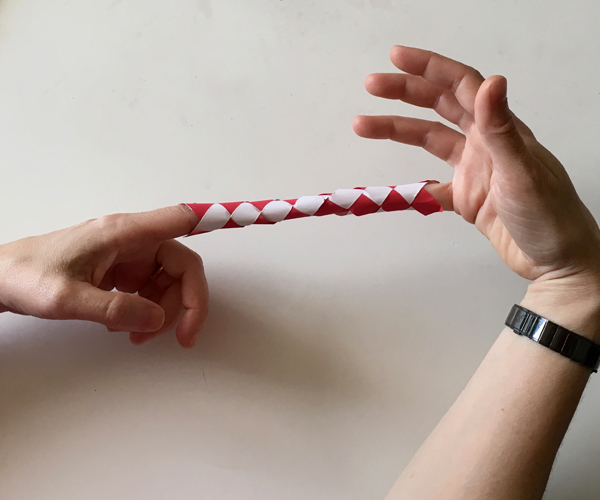 This paper toy is cheap and easy to make, with materials and tools you already have. This makes it perfect as a low tech, DYI birthday party favor. Slip it in the goodies bags, or use it to decorate the table.
FREE download includes illustrated, printable instructions. Get the PDF file for free or you may support this website by naming your own price.
If you prefer to view instructions online click here.
You must log in and be a buyer of this item to submit a review.