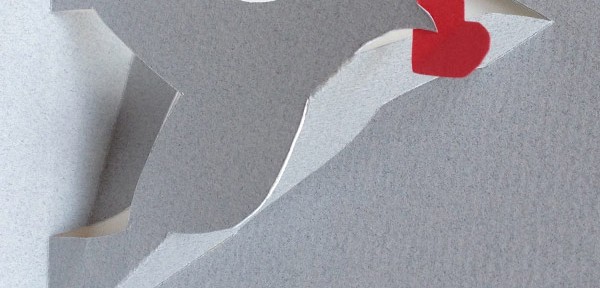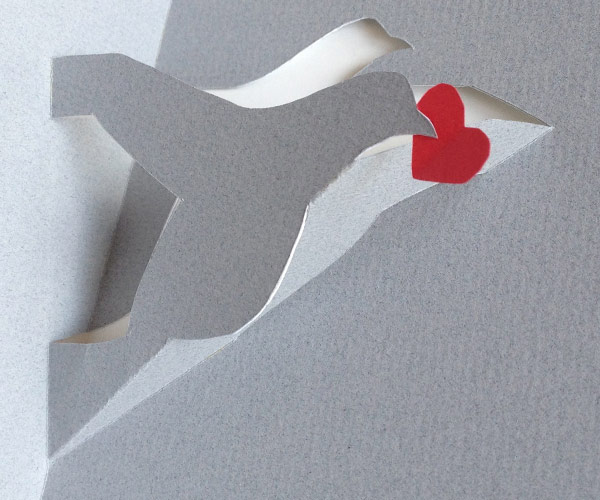 On white paper this is a dove, on grey paper, a messenger pigeon who will deliver your heart or any other message you choose to entrust to this pop-up. Attach a miniature envelope to its beak and send this as a thank you note or get-well card, or put an olive branch in the white dove's beak for world peace. As you open and close the card the bird's wings appear to flap gently.
This elegant and easy pop-up is FREE, but if you'd like to support the designer please feel free to name your price! If you contribute a dollar, you will receive a big…


…with a template for this pop-up thank you card. You could also donate to a respected charity which promotes peace, such as Doctors without Borders, or the The International Peace Institute.
Name your price:

The video below shows a tutorial for the pop-up stork, but since the paper engineering is very similar, it will help you understand how to make this card as well.
You must log in and be a buyer of this item to submit a review.