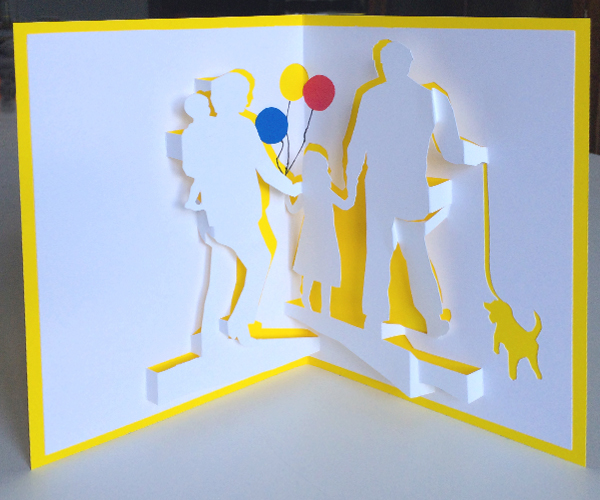 This family of four (plus dog) really look like they're walking, and the effect is achieved with a single sheet of paper precisely cut and folded. The pop-up family is not difficult to make but you will need patience and skill to cut out all the details, so this printable template is best undertaken if you already have some craft experience.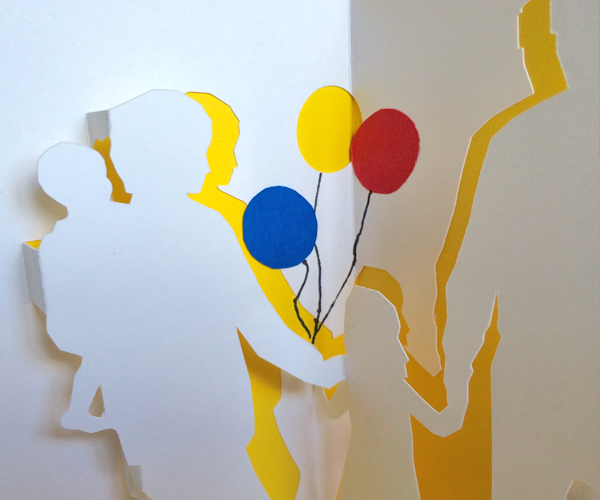 In the card shown here, only the yellow balloon is cut out with the rest of the template: the red and blue balloons are cut from colored pieces of scrap paper, and the strings and hand-drawn.
You must log in and be a buyer of this item to submit a review.