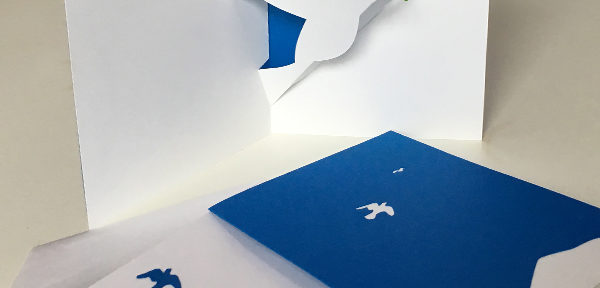 This pop-up card of a flying dove is perfect for the holidays, but you can also make it with grey card stock, put a heart in its beak and send it out to deliver your Valentine. It can be a dove for peace in white. Use grey card stock and the dove becomes a messenger pigeon, ready to carry good tidings for all occasions. When you open and close the card it looks like the bird is flying.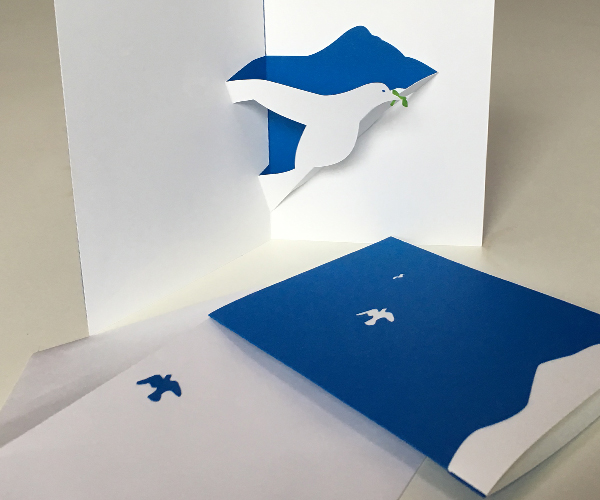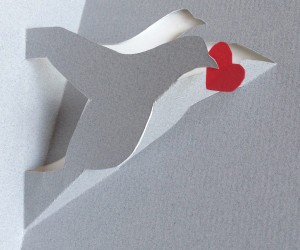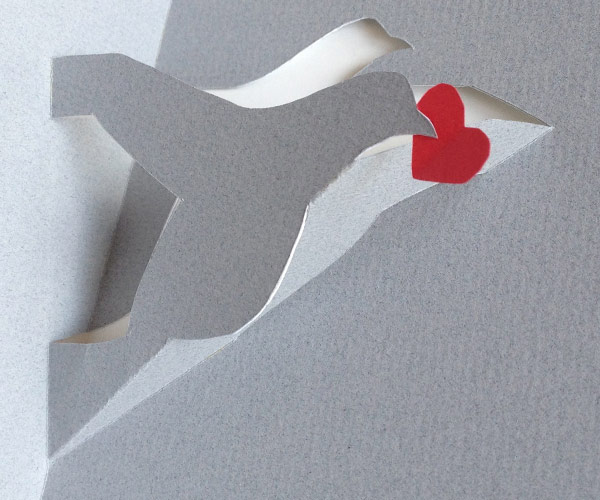 This pop-up card is easy to cut and fold, but you will need a scalpel knife and a cutting mat to make it. You will also need two sheets of light card stock of contrasting color. Although the template is formatted for a letter sized sheet (8.5″ by 11″) you can print it on an A4 sheet as well.
The flying dove card measures 4.5″ by 6.25″ and fits in an A6 envelope.
This download includes a simple but striking design for a cover. If you cut out the dove on the cover very carefully, you can glue it to your envelope to complete the theme.
You must log in and be a buyer of this item to submit a review.