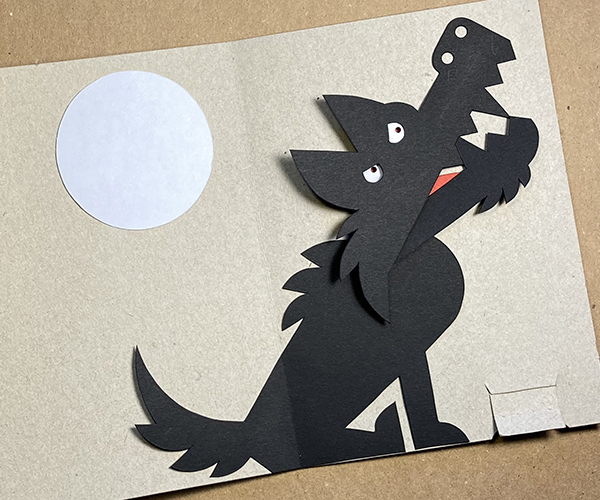 A "Materials from Home" Mechanical Card
The Howling Wolfie Mechanical Card measures 4.5″ x 6.25″ when closed and is made partially from reused materials. Use a cereal box (or similar) for the card and the mechanism, and medium card stock in black, red and white for the wolf and moon. Or choose your own spooky colors!
You must log in and be a buyer of this item to submit a review.