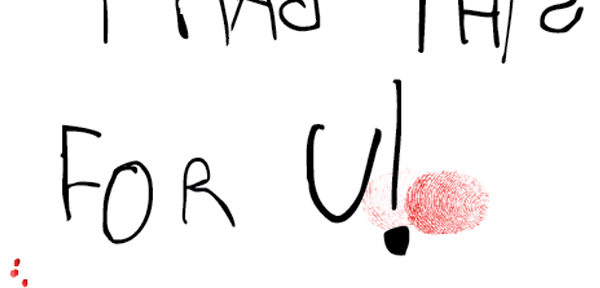 Use this card cover for practically any occasion, as long as you made the pop-up which fits inside. After toiling on a beautiful hand-made pop-up card, you deserve to proudly declare: "I made this for you!" Unfortunately adults don't generally get to boast like that. The message "I mad this for U!" in childish scrawl, covered with bloody fingerprints should help you get away with the boast. If the blood is too gory for your sense of humor, don't use a color printer. Red blood will be turned to black ink.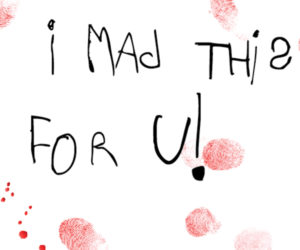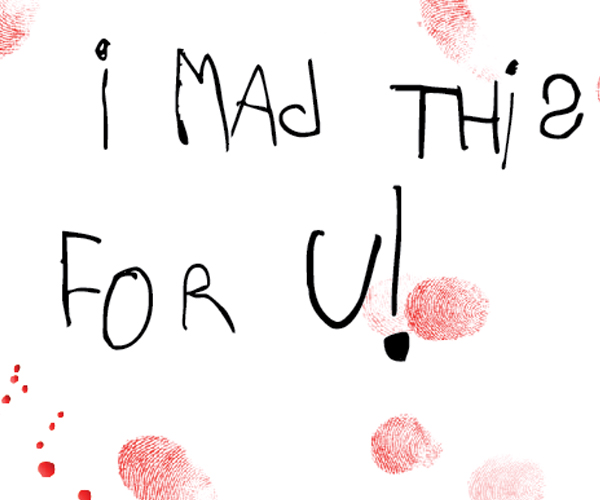 This card comes in horizontal and vertical versions in sizes ranging from 5″ by 3.5″ (folded) up to 8″ by 5.5″ so you can really use this design with any of the pop-up downloads from this website.
Pick the size card you want to use. Each size includes both the horizontal and vertical versions of the design. Templates are formatted on letter sized paper, but all sizes (with the exception of the 8″ by 5.5″ card) can be printed on A4 card stock.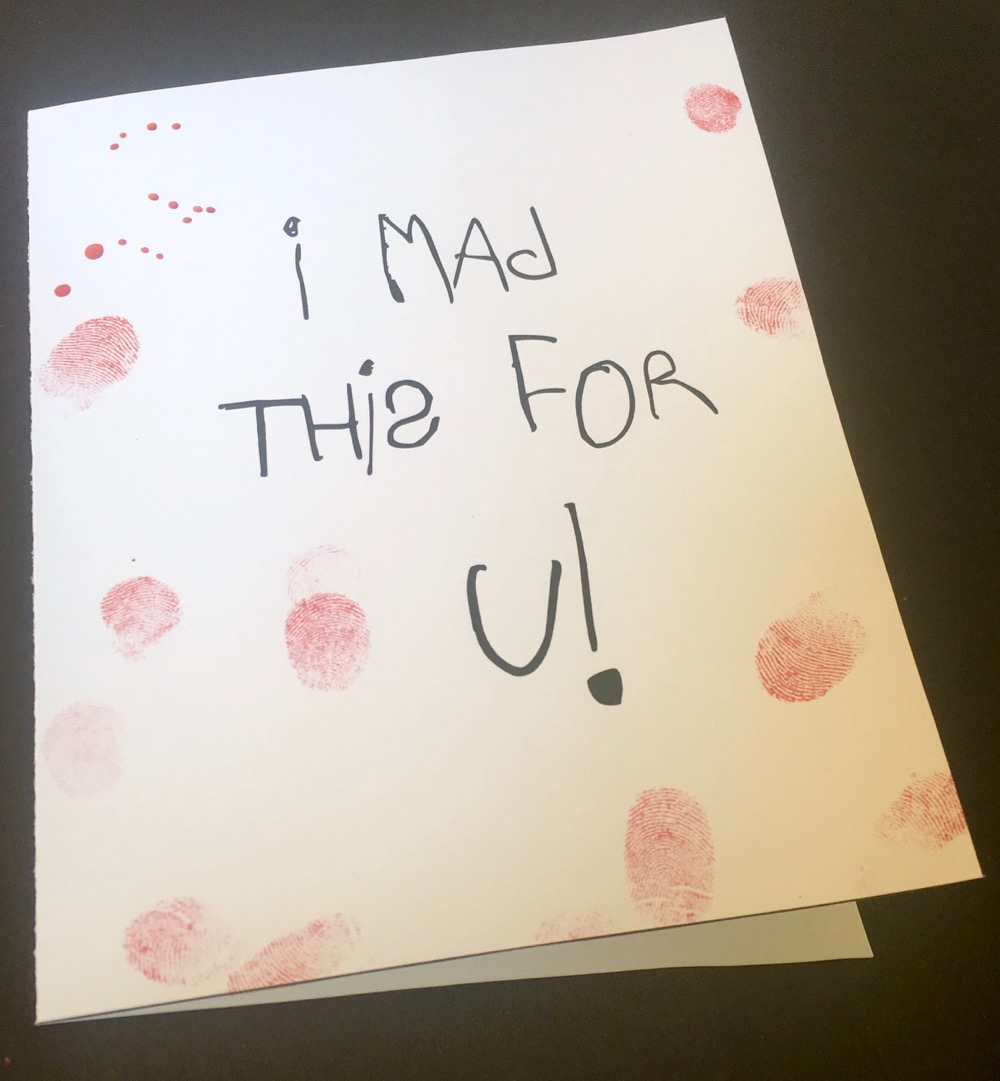 You must log in and be a buyer of this item to submit a review.