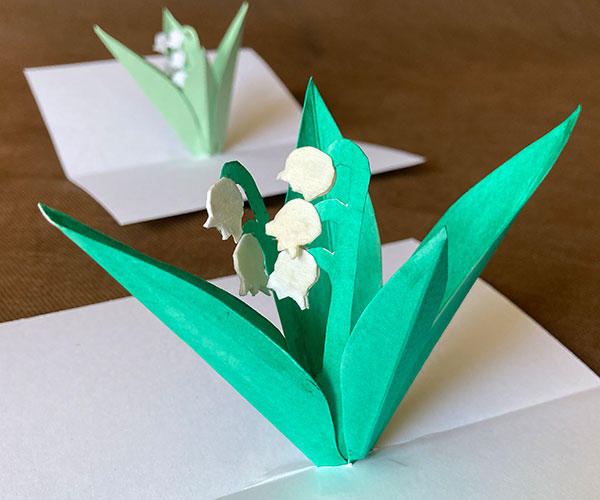 Whether you make this for May 1st, Mother's Day, or for your Valentine, the Lily of the Valley is the perfect Spring pop-up card. Cut this easy to make template on green and white paper (or just print it on white and color it as shown here in foreground). To take it to the extra level add a drop of scent* on the buds!
Decorate the cover with a simple collage, or glue the pop-up to any 6′ by 4.5″ card
The printable template is formatted for standard US letter size paper, but it can also be printed on A4 card stock. It is easy to make with a pair of scissors.
* this link will direct you to Lily of the Valley scent on Amazon. Make Anything Pop Up is not affiliated with the vendor, however we are an Amazon Affiliate and we may get a small commission on your purchase. Thank you for supporting us!
You must log in and be a buyer of this item to submit a review.