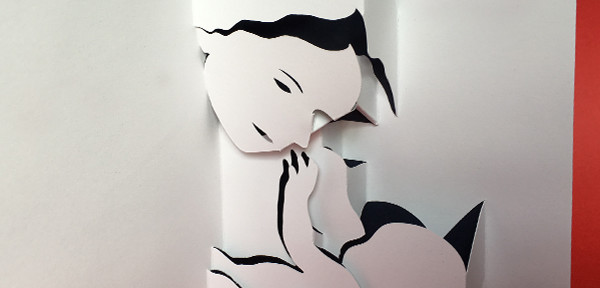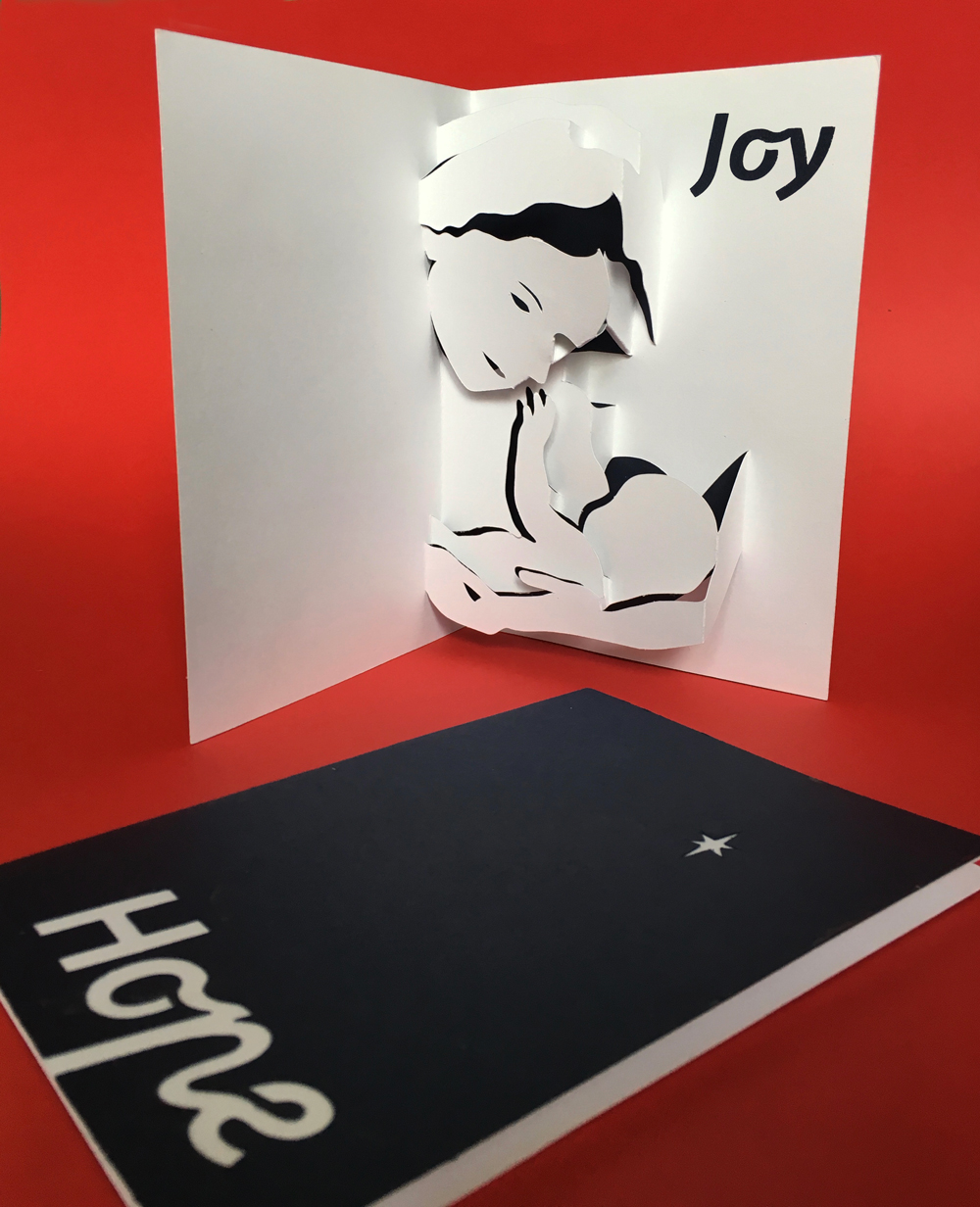 This tender scene can make a perfect pop-up Christmas card, but the bond between mother and child are truly universal. From a single blank sheet of paper, you can make this mother lean towards her baby as a tiny hand reaches up to touch her face. This kind of love transcends all cultures, religions, and even time itself.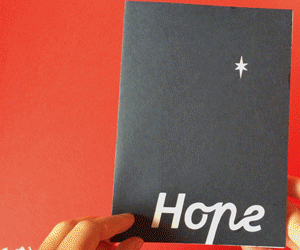 Download the template, a printable PDF line drawing, then make as many cards as you'd like for your personal use.
This template is fairly difficult to cut and fold, so if this is your first time making paper craft, you should practice with easier pop-up cards first.
Customize your "Mother and Child"
The download includes instructions and the interior pop-up template with the word "Joy," plus the "Hope" cover, with text and star to be cut from a dark sheet of card stock. You can customize the pop-up by using any 5″ by 7″ card to use as a cover. You can also omit the word "Joy," and replace it with your own thoughts. The pattern is printed on the reverse, so it will be invisible on the finished card. Write your own text if, for example, you plan on making this to congratulate a new mother, or even to announce your pregnancy with a very special keepsake.
How to Fold the Mother and Child pop-up card
This video shows how to fold the mother and child card, by gently, and progressively creasing each scored line. The card in this video was cut with a Klic-N-Kut KNK plotter cutting machine, which is why there are no printed lines. Your template will have cut and fold lines on the reverse side of the card, so they will be invisible on the final product.
You must log in and be a buyer of this item to submit a review.