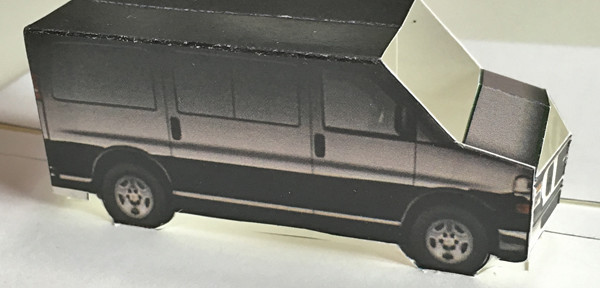 This black passenger van pop-up card can be used as a toy, because it is freestanding and scaled like a match box car. Other advantages: you can print and make as many as you please, fold flat for storage or travel, plus you will never injure yourself when stepping on it!
Don't dismiss this van as a child's plaything. You can also send it off as a greeting card, if you'd like to share travel information for a VIP, for example.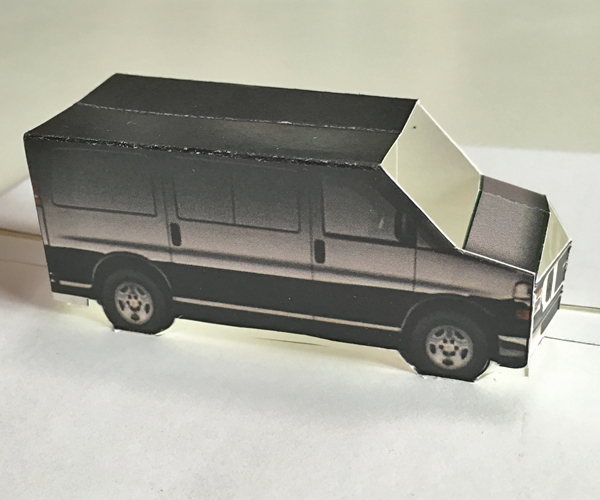 This template is easy to make from a single sheet of light card stock. Using a scalpel knife and a self healing cutting mat is recommended, and some dexterity gluing small tabs is required, so this is best made by an adult or older child. Download includes illustrated instructions.
You must log in and be a buyer of this item to submit a review.