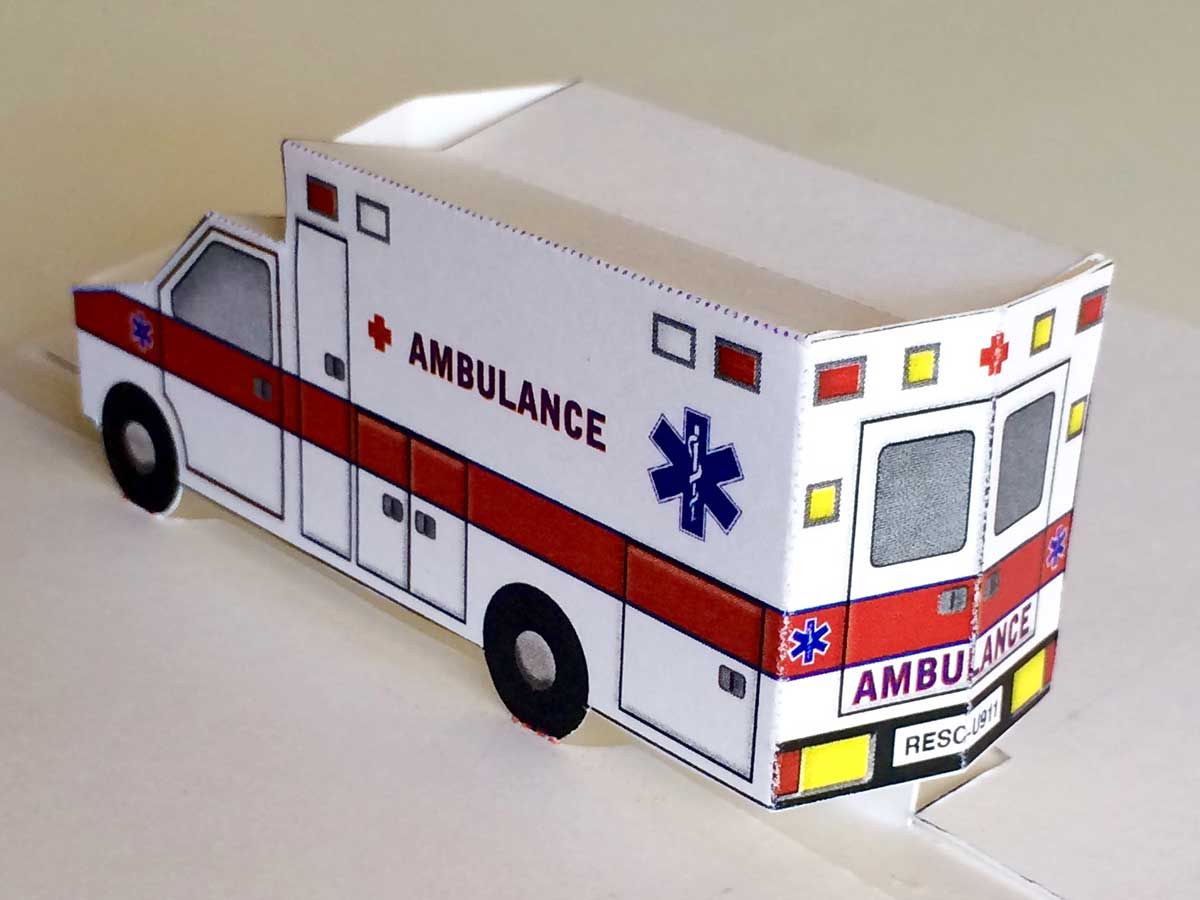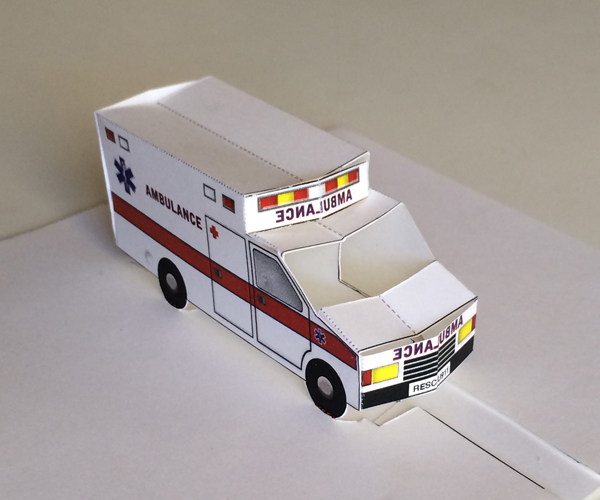 This pop-up paper ambulance is ready for any emergency: use it as a stocking stuffer, a travel toy, or even a get well card. Download this printable template, print it on a single sheet of paper, cut, fold and glue and in 20 minutes you'll be ready to go save some lives.
The download includes written instructions, and you can also watch the video tutorial below. You will see this pop-up card is not too difficult to make, but you will need a scalpel knife and cutting mat. Gluing the small tabs also requires some dexterity.
Ambulance video tutorial
You must log in and be a buyer of this item to submit a review.