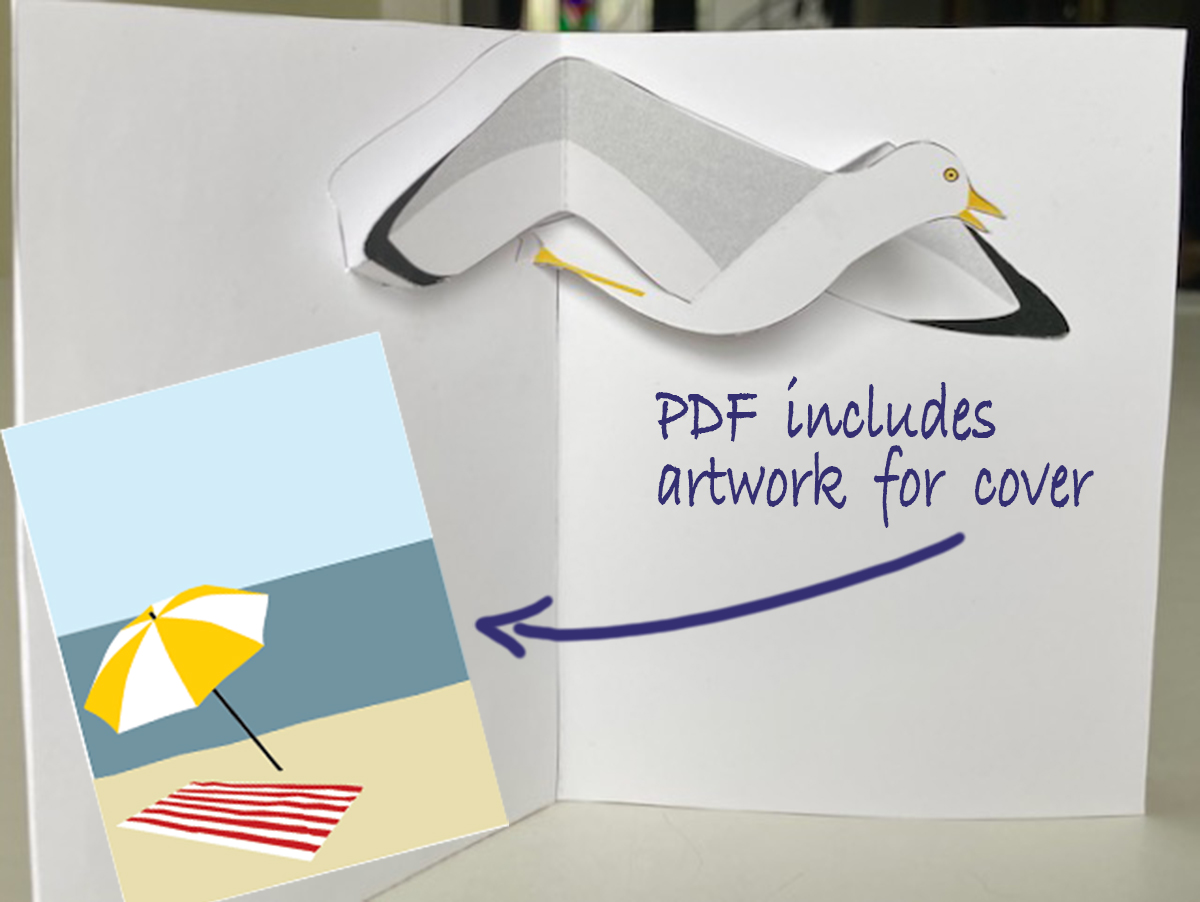 All looks peaceful on the cover… until you open the card and a seagull flies out! Make this seagull pop-up card by printing the design on a single sheet of light-weight card stock (you can print the template on letter-sized or A4 sheets). This pop-up greeting card is easy to make and easy to customize. The template includes a drawing of a dripping piece of pizza or a thrashing fish for the seagull to carry away in its beak. You can also leave the bird "as-is," or you can make him steal any other item you draw.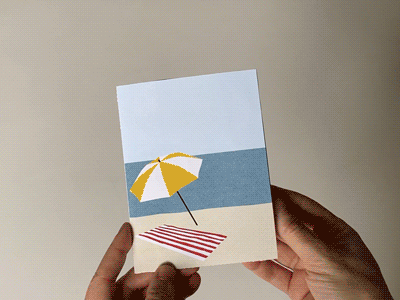 The seagull pop-up flies at the top of the page, leaving you plenty of room to write your message.
Finished card is 5.25″ by 4″ — although the A4 version is slightly narrower and taller.
All you need to make this card is one sheet of paper, a color printer, a pair of scissors, and about 15 minutes of time!
You must log in and be a buyer of this item to submit a review.