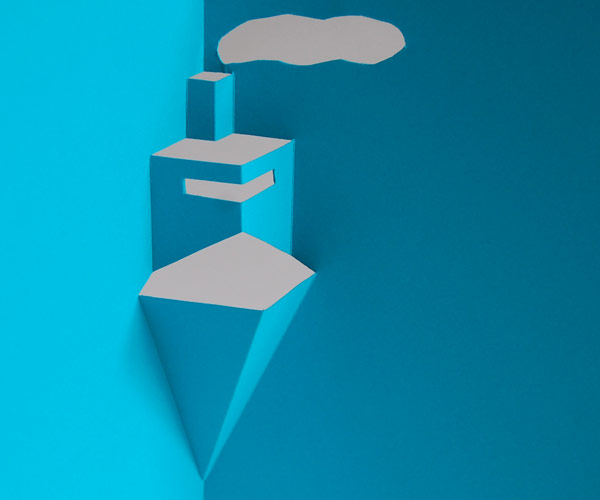 This super easy card can be made with a pair of sharp pointed scissors in a couple minutes (or less, with practice). Download includes template and instructions.
Below is the same ship plowing through the waves. This version is much more challenging to both cut and fold. Unlike the simple ship above, it cannot be cut with a pair of scissors, so you will need a scalpel knife.
As a bonus, you will get a paper template for the classic Battle Ship, a simple grid game which is now marketed as a ridiculous, expensive boxed toy with hundreds of plastic parts. All you really need to play are two sheets of paper, but the grid is tedious to draw. That's why I made a template with instructions, and I am including it for free with both versions of this pop-up card.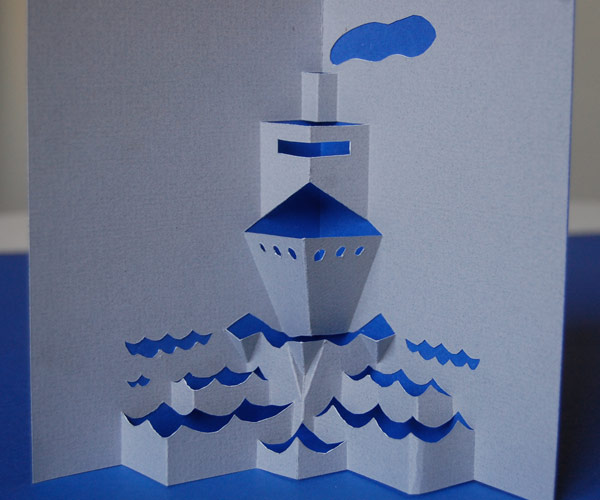 You must log in and be a buyer of this item to submit a review.