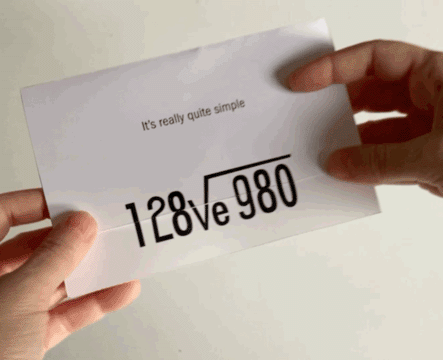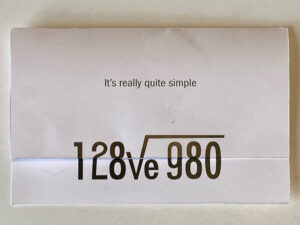 The equation looks complicated, but it's as easy as 1 + 1. Open up the card to reveal the answer to this simple valentine math problem. Out pops a heart and the truth becomes clear: "I Love you"
The card itself is very easy to make with a simple pair of scissors, some card stock and glue (you can decorate it with shiny golden vinyl as shown here, but that's up to you)*. The hardest part is to print the card, because the front and back need to line up precisely.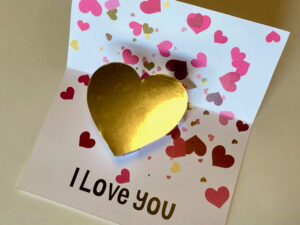 Did you have something else in mind? Browse our collection of Valentine cards.
*Please note: Make Anything Pop Up is an Amazon Associate, so if you click on an Amazon link, you will pay the same price for any item you purchase — while supporting our work. Thank you!
You must log in and be a buyer of this item to submit a review.