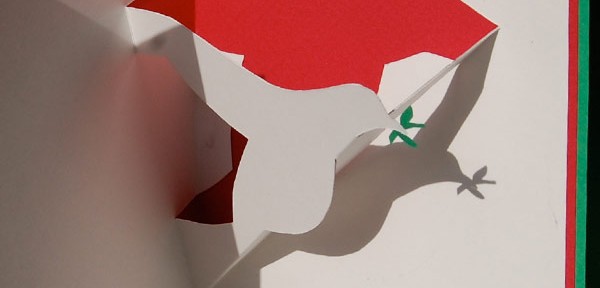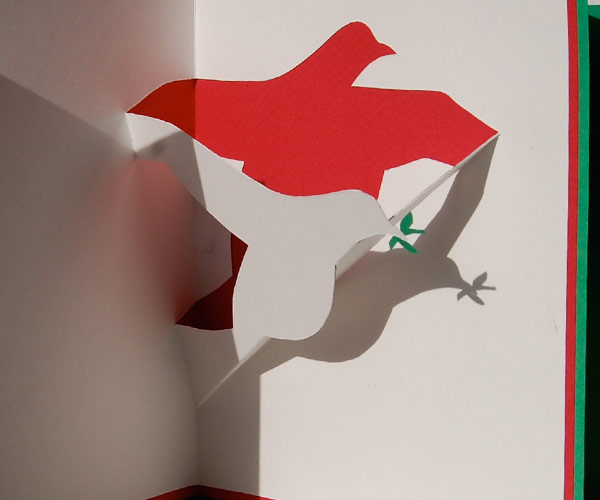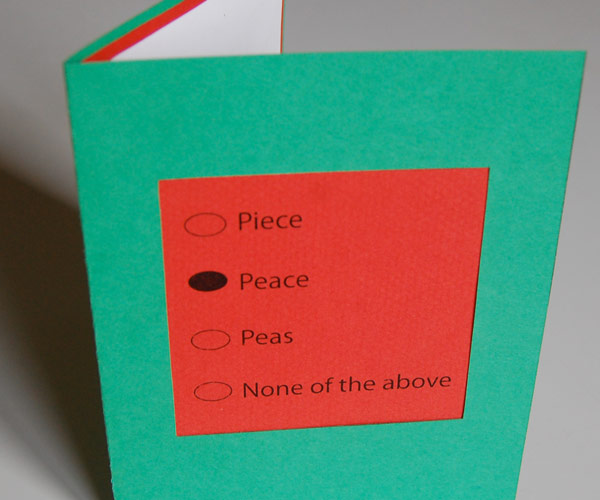 How many mugs should you give a teacher?
a) One per semester, per student
b) A half dozen
c) None, teachers would prefer cash
d) Just one mug, with your child's picture
The correct answer is c for Cash. Yes, they would even prefer that to the mug with your child's photo or artwork — they see those all day, so give them a break, and let them have their morning coffee in peas!
It is called cold cash for a reason though, so personalize your gift with this easy to make holiday pop-up card. The front shows the answer to an (unasked) test question, which is sure to amuse any teacher involved in standardized test prep. Inside, the pop-up dove carries an olive branch — and in the back a slit in the card allows you to insert either cash or a gift card. Have all the classmates sign the card for a group gift, or be the teacher's dove and keep it personal!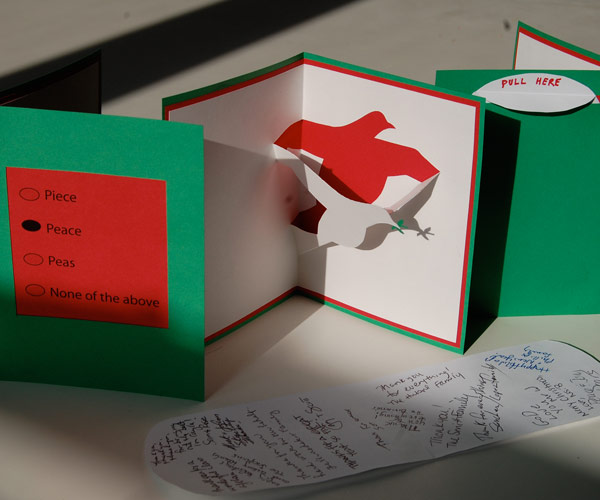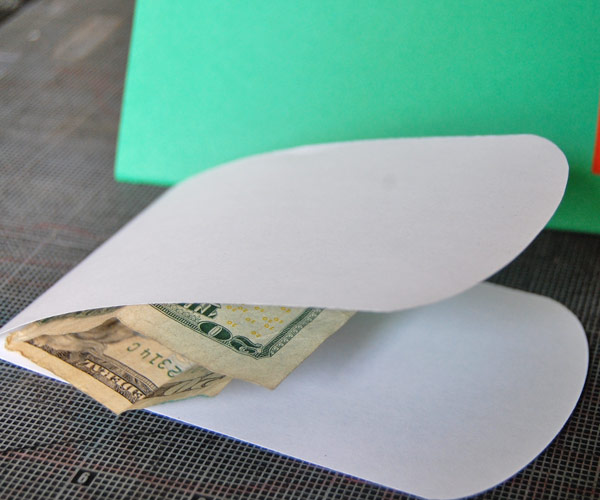 Of course you don't have to include cash — or even give this card to a teacher! You can skip the back pocket, use a different cover, make this with grey card stock, put a juicy red heart in its beak and send off your messenger pigeon as a Valentine.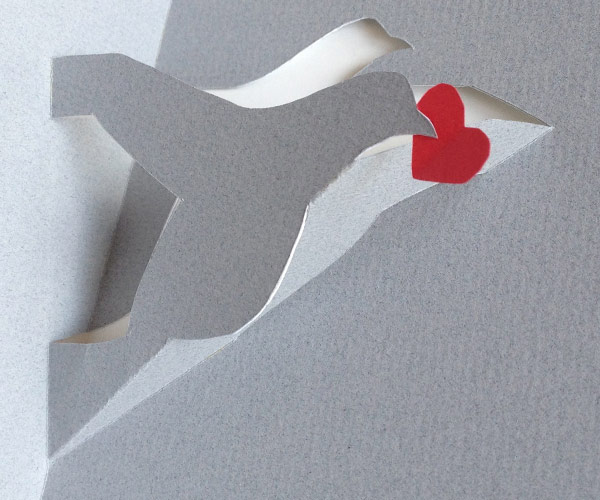 You must log in and be a buyer of this item to submit a review.