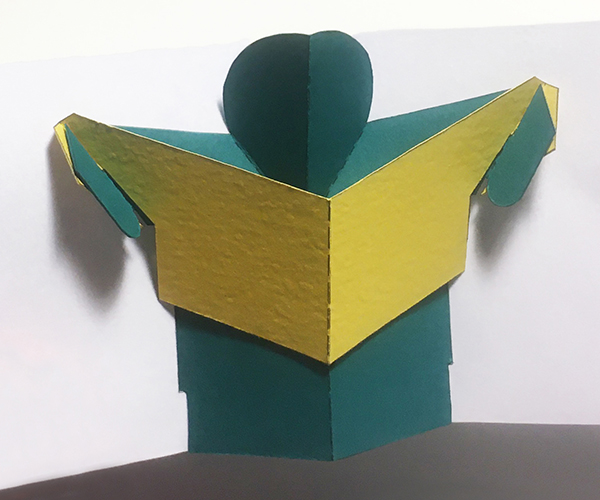 A No-Glue, Pop-Up MiniCard
This tiny 3" x 3" card features a figure reading a book and is perfect for sending a quick Hello! or for use as a gift tag. You can make it with one 8.5" x 11" sheet of medium weight (~200gsm) card stock, but you'll need three sheets if you want each part of the pop-up to come from a different color of stock.

You must log in and be a buyer of this item to submit a review.