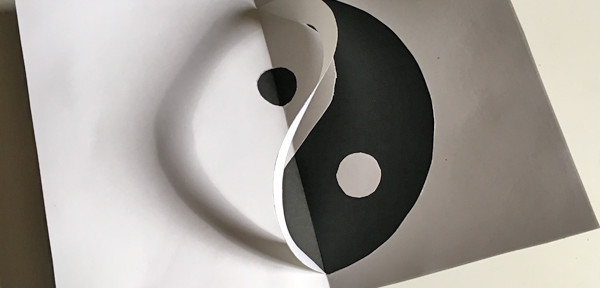 Simple and elegant Yin Yang pop-up card design. This printable template is very easy and quick to make with a pair of scissors, a touch of glue and some black and white card stock. The pop-up element of this card traces the S curve between the Yin and the Yang in the third dimension, and its shadow closes the circle.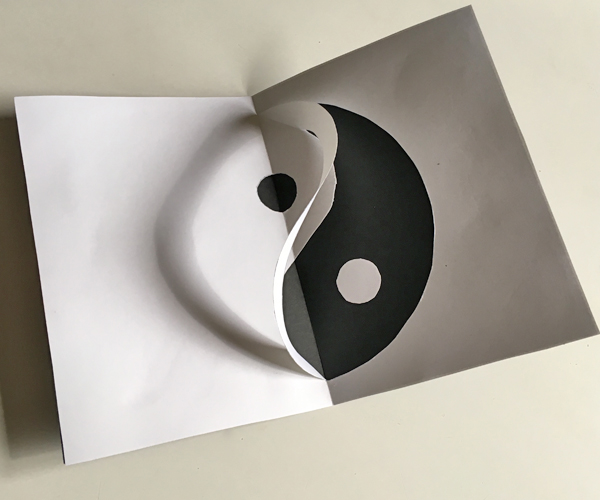 The subtle, understated curve of the pop-up make it an ideal greeting card, with plenty of space for a lengthy message, for a few words of encouragement, or even for condolences. The notion of duality and interconnectedness can relate to many occasions. The idea that light and shadow are part of a single oneness is reinforced by the simple curved strip of paper (cut from a single, standard sheet of paper) which connects not only the forms but also the three dimensions. This Yin Yang card only takes a few minutes to make, even for the novice paper crafter, yet it is beautiful without being flashy.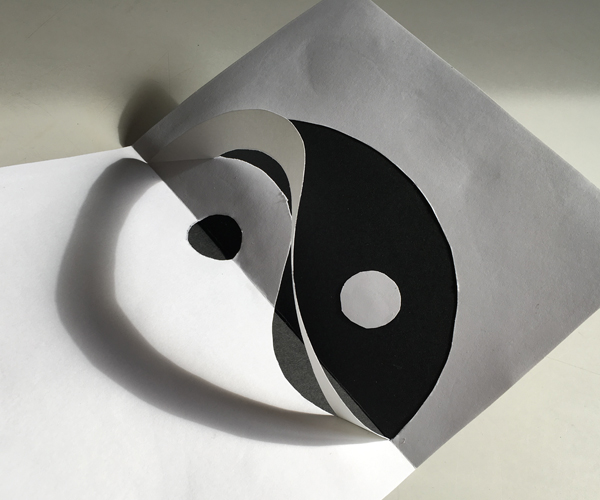 Yin Yang cover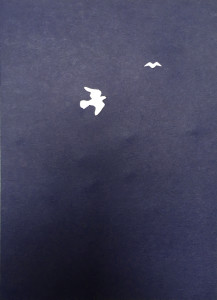 This simple bird design works beautifully with the Yin Yang template. Cut out the birds and glue this cover to the Yin Yang interior. You can download it for free or support the designer by naming your price.
You must log in and be a buyer of this item to submit a review.