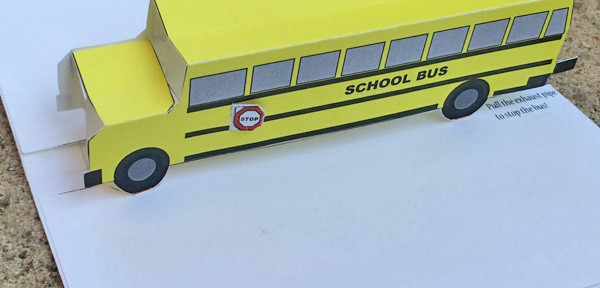 Use this printable 3D school bus as a card (it makes a great gift for your bus driver) or as a fun paper toy which is easy to make and even easier to put away and store! The freestanding 3D school bus springs out of the flat card and even includes a moving stop sign. Just pull on the exhaust pipe to make the stop sign pop up or fold back in place!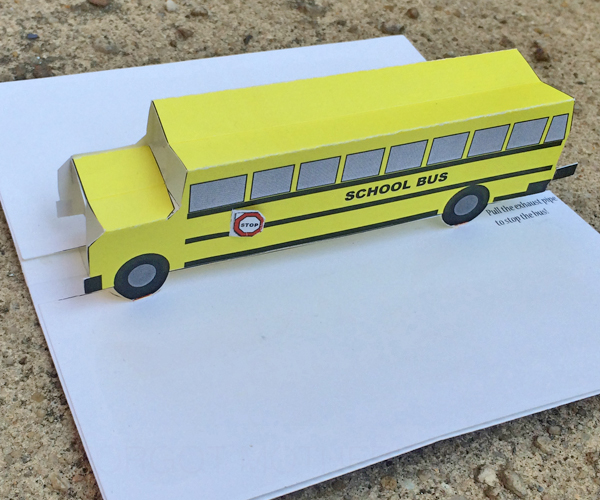 This template can be printed on a single sheet of either standard letter sized (8.5″ x 11″) or A4 formats.


This is an intermediate project which a 8-10 year old child should be able to master with some guidance, or you can download the 90° school bus which is even easier to make.
You must log in and be a buyer of this item to submit a review.