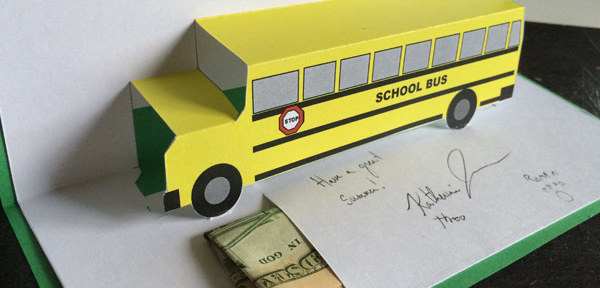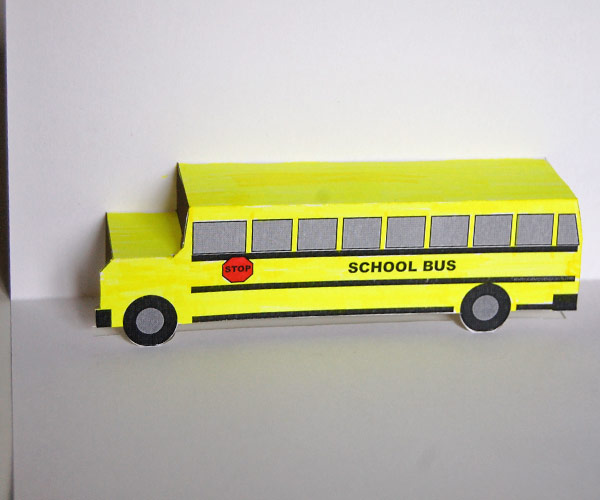 This pop-up card is very easy to make, and perfect as a back to school card, a gift for your child's school bus driver — or simply to use as a toy bus. The template comes in two versions: full color or a black and white version you can color yourself, as shown in the photo above.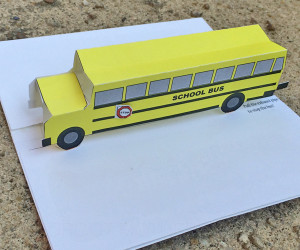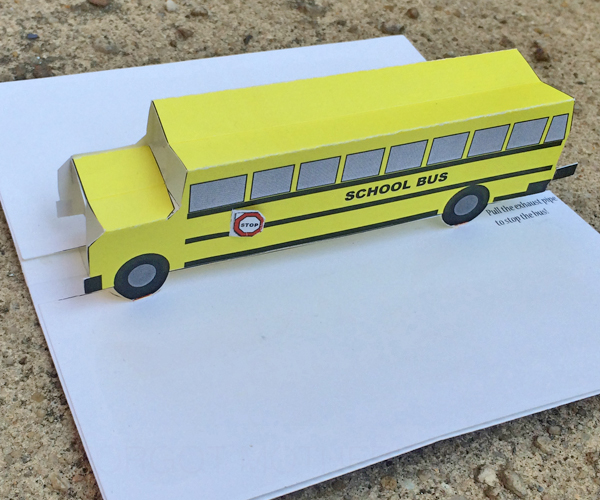 You can also download a freestanding school bus with a working stop sign.
Searching for a different back to school card?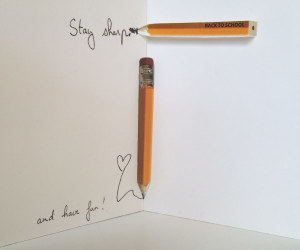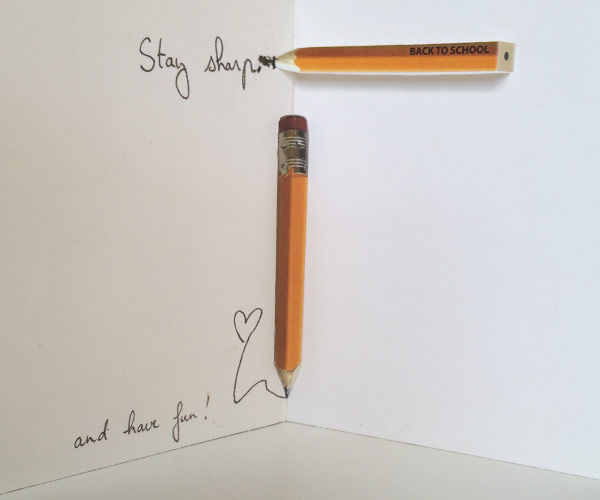 These pencils are also very easy to make.
Or give your favorite teacher this dove for christmas, with the multiple choice option to choose PIECE, PEACE or PEAS.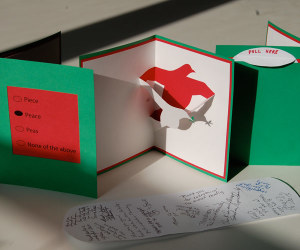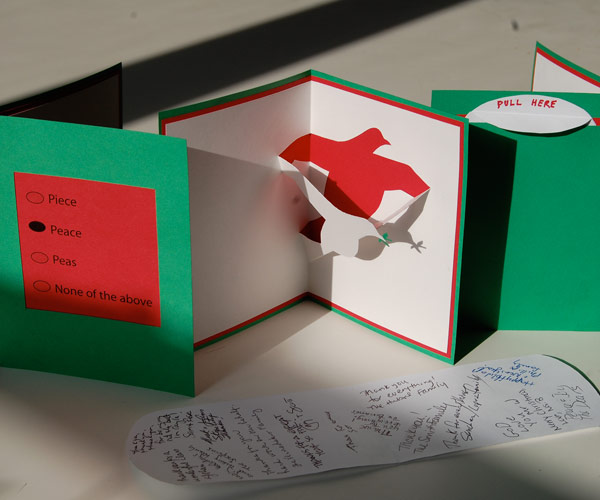 Reviews
You must log in and be a buyer of this item to submit a review.