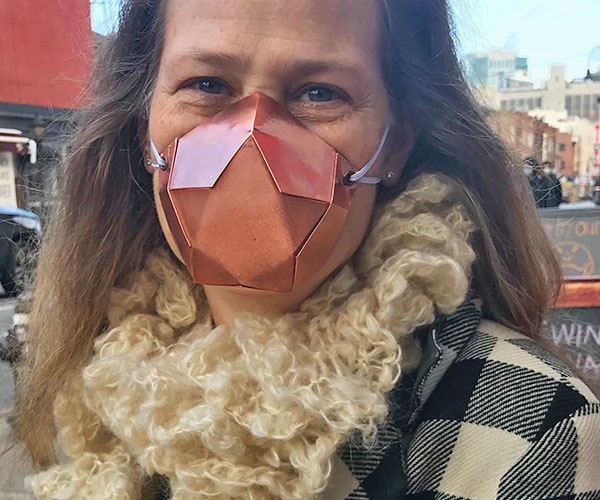 This is the best face mask you can make. No exaggeration. Distinctive looks, comfort, anti-viral properties and even fog resistance are guaranteed to make this mask your favorite.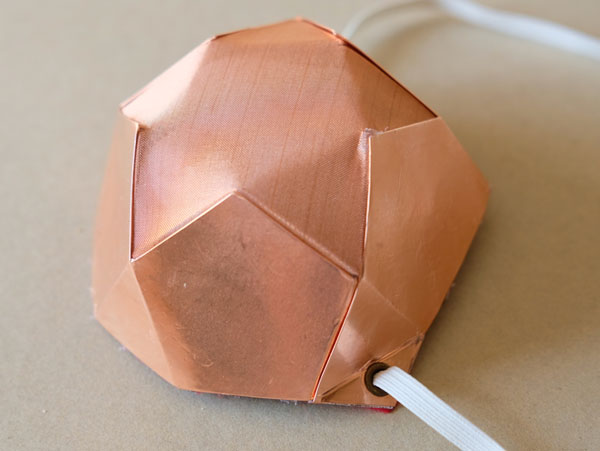 This design builds on the original no-sew paper face mask, using experience gained from months of daily wear and tear. Weak spots have been reinforced, comfort has been enhanced, and extra features reduce glasses fogging. The only complaint? You can't scratch your nose… but that's kind of the point, isn't it? Another word of warning: strangers will stop you in the street to compliment your style.
To make this printable template you will need some specialized materials and tools, but the extra effort pays off in protection, comfort, durability — and looks!
What you need
Template and Instructions
Click on button below to download the free template, or you can name your price to support the artist.
You can also support us by purchasing your supplies by clicking on the links below: as an Amazon Associate Make Anything Pop-Up may earn a commission on items you purchase, at no additional cost to you!
Materials
Card stock and white glue
Self-adhesive Copper foil (not only does this strengthen the design and make it look good… but copper has natural anti-bacterial properties, and reportedly kills the COVID 19 virus faster than any other surface)
Felt: high quality cotton and merino felt is recommended, since this is right up against your face. Cheap alternate: craft foam, but this will make you a bit more sweaty.
Disposable activated carbon filter insert, to be changed every 1-3 days (depending on use). Cheap alternate: paper towel (not as good but decent).
Optional, but nice:
Detailed instructions come with the download.
You must log in and be a buyer of this item to submit a review.