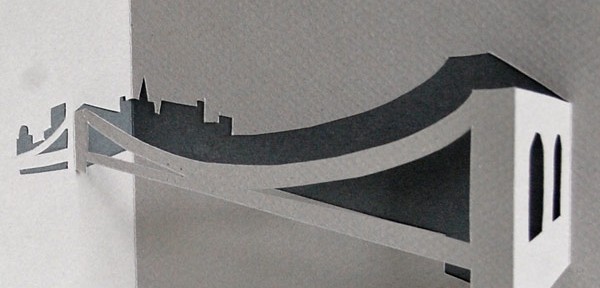 Yes, you can buy the Brooklyn Bridge, and it will only cost you the measly sum of $2! This pop-up is easy to make even though it looks complicated. It requires careful cutting with a scalpel knife, but it is very easy to fold.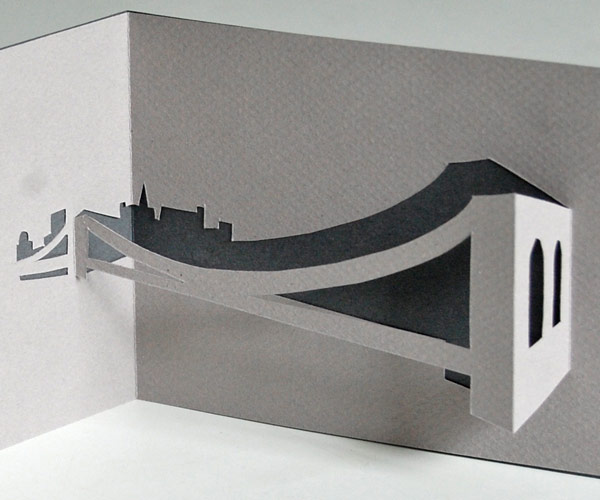 If you like the Brooklyn Bridge you might also like these other New York pop-ups: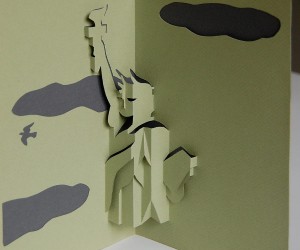 The Statue of Liberty is much more difficult to make, but it is very rewarding.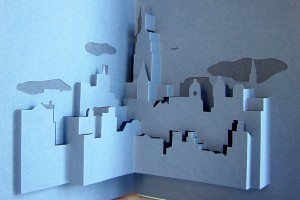 This cityscape could be anywhere, unless you recognize the silhouette of the Empire State Building.

This pop-up is based on an apartment building in Brooklyn: from the roof of this real building you can see the Statue of Liberty, the Brooklyn Bridge and the Empire State building too.

View the Brooklyn Bridge pop-up "in action" as well as other pop-up cards you could make in this short video.

You must log in and be a buyer of this item to submit a review.