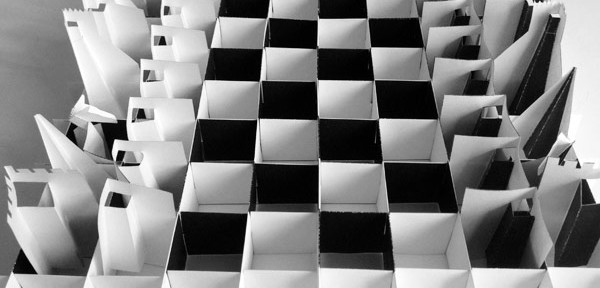 Though this chess set looks impressive, both the trellis chess board and all the pieces are very easy to make with a simple pair of scissors. No special tools or paper craft experience required — but the best part of this design is that you can fold up the board with all the chess pieces in place. Put it away now, and finish your game later!

The board is 11″ x 11″ x 1.25″ and the pieces are between 2″ and 3″ high. Click on the pictures to view video tutorials (for the chess board, the knights and the rooks), or scroll to the bottom of this post.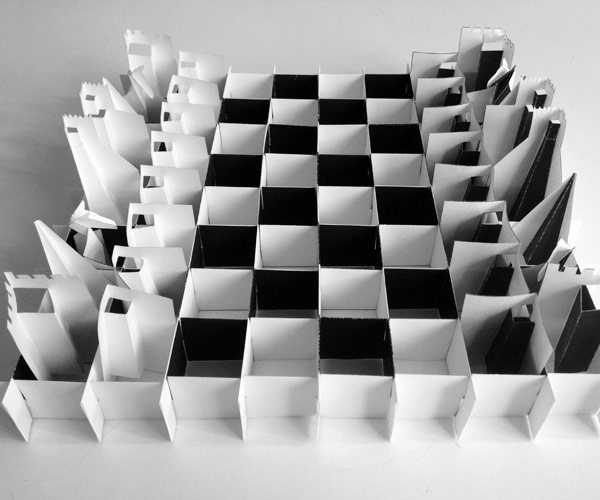 Complete chess set. For the board to be nice and straight as it is here, and for it to fold properly, the notches must be cut out. In other words, they should not be made from one snip of the scissors. You can do this by making 2 cuts and removing a thin sliver of paper, or you can use these special scissors, designed for cutting stained glass patterns, which will cut out a thin strip of paper for you.

Knights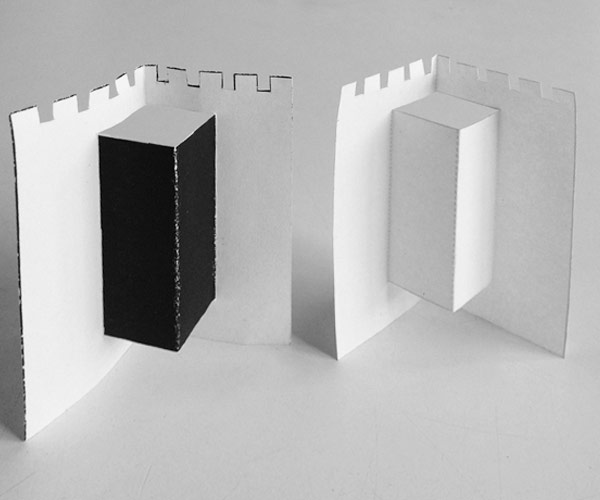 Rooks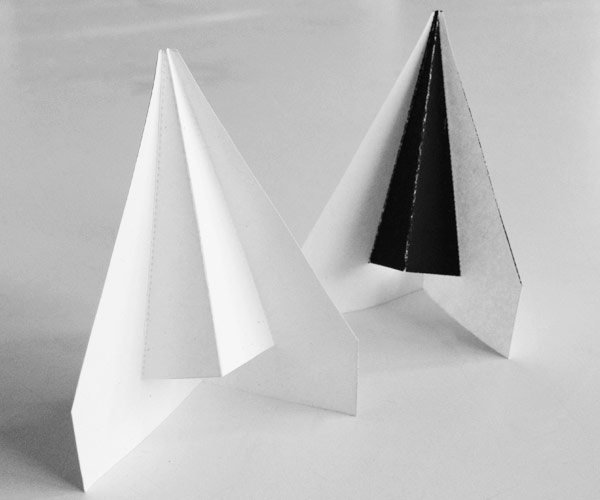 Bishops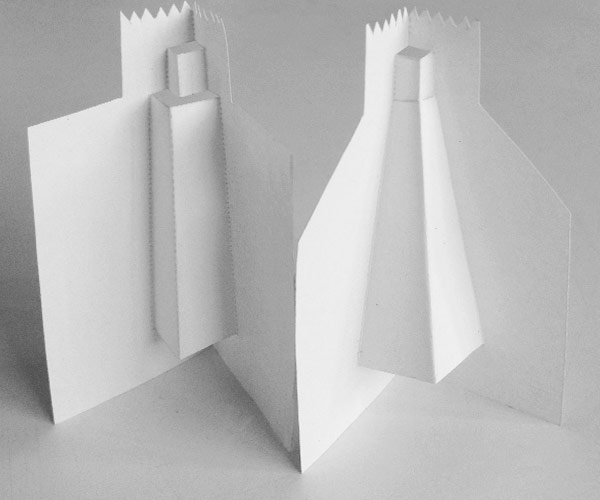 King and Queen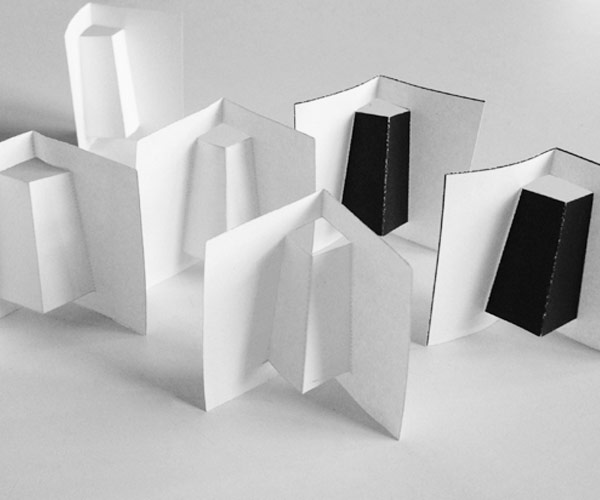 Pawns

Do you like to play chess outdoors?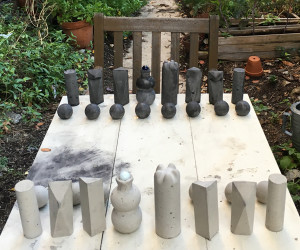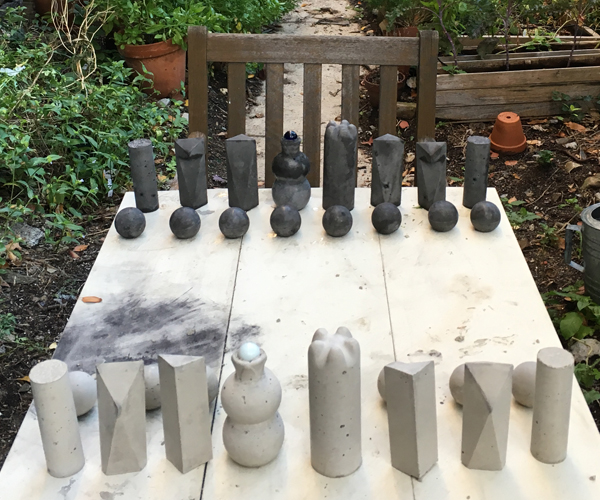 Perhaps a concrete chess set would be better for you!  Get detailed instructions on making this perfect outdoor chess set here, and download the free templates to cast your bishop and knight here.
You must log in and be a buyer of this item to submit a review.