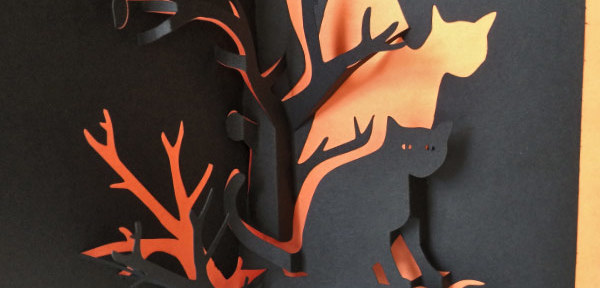 Why is this a Halloween cat? At first glance you might think this is just an ordinary cat sitting in a tree — till you notice that its shadow has a life of its own. You can practically hear it hiss! Even a bat is scared and flying away.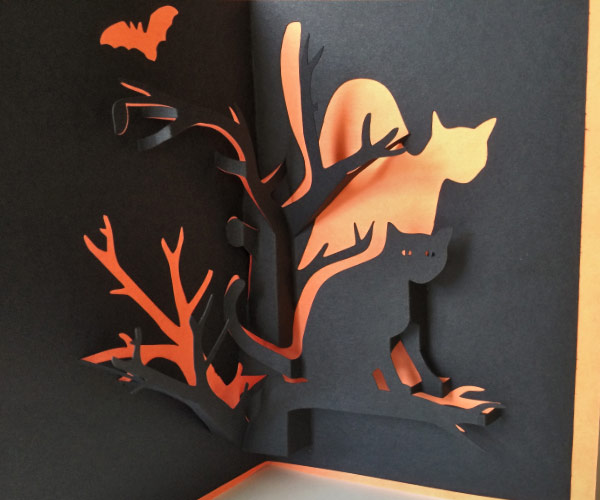 Download the printable template to make this card yourself — but be warned — it is fairly difficult to cut and fold. If you're too spooked to try it, you can start with this sweet cat pop-up card, witch is much easier to make than the Halloween cat.
You must log in and be a buyer of this item to submit a review.