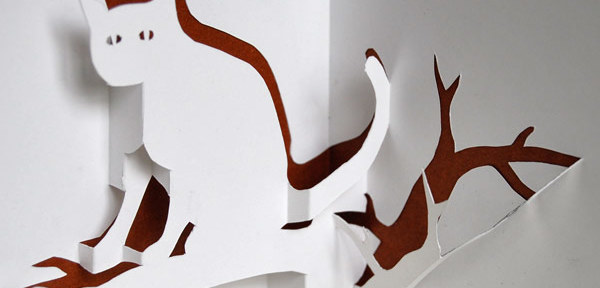 A little experience with paper craft is useful for making this pop-up card, but with a bit of patience, even a beginner can be successful. Download the printable template and make this life-like cat perched on a tree with a single sheet of paper and a few simple tools. Illustrated instructions are included.
If you like this cat but would like it to sit on a bigger tree, or if you'd like to use this as a Halloween card, try my other cat pop-up. You might also enjoy my pop-up cards featuring other animals such as a camel, a dog, a dove, a stork, or a flock of birds flying out of a bush.
You must log in and be a buyer of this item to submit a review.