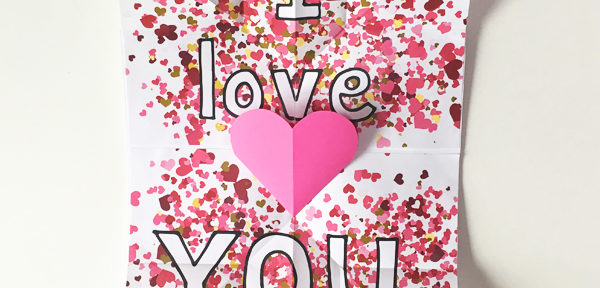 This huge Valentine is nevertheless really easy to make without any special supplies or equipment. Print it on standard paper (it comes formatted for both letter sized and A4 sheets), cut it with a pair of regular scissors, add a spot of glue and you're done! You have a Valentine which will take anyone's breath away. This card expands a whopping 800 percent. When it is closed, the card is a quarter of the size of an A4 or letter sized sheet, but it opens up to be as big as an 11″ by 17″ tabloid sheet (or A3 depending on which format you used).



Choose from two designs: "I love you THIS MUCH" or "Guess how much I LOVE YOU." For either card, you have the option to add the pop-up heart — or you can keep things simple and leave it out.
Although this is a classic Valentine, you need not save it for February 14th. It is also perfect for mother's day, for a friend's birthday, or for anyone, anytime, just to make them smile.
You must log in and be a buyer of this item to submit a review.