Terms of Use
When you purchase any of these designs or when you download a free template, you may print and make the project as many times as you wish, and you may decorate and customize your printed templates.
You may not remove or hide the copyright information or modify the digital file in any way.
You may not copy the digital file or forward it to anyone else — even the free templates.
The cards you make based on these designs are for personal use only. You may give them to friends for free, but you may not sell them without prior written authorization, even if you have decorated or added elements to the original design.
Privacy Policy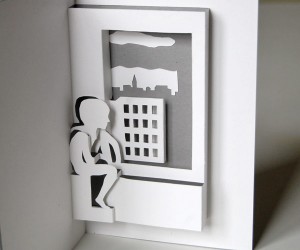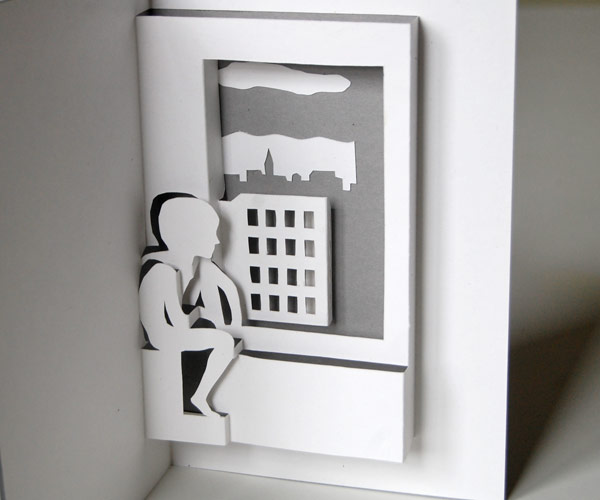 Privacy policies are usually long, boring, and written in legalese (an incomprehensible language which combines English, Latin and Klingon). This one is short and sweet, because really, it's very simple.
I do not see or collect any of your personal financial data. I send you over to Paypal when you're ready to buy so that neither I nor you have to worry about any security breach.
I ask you for your physical address for the sole purpose of complying with the law, so I can collect the correct amount of sales tax. I never send out any mailings (unless of course, you ordered the pop-up paper house kit).
I do keep your email addresses for my records, but I do not put you on my email list unless you confirm that you want to receive my newsletters. You can change your mind and unsubscribe at any time by clicking on a link in the footer of my newsletters. Please click "unsubscribe" rather than "junk," because if you mark my email as spam other people might have difficulty getting my messages.
I keep records of your purchases and downloads, for accounting purposes. I also occasionally look at my website stats and page views, but I'd much rather spend my time designing pop-up cards than obsessing over clicks.
I never, EVER share or sell any of your information to anyone else (person or company).
You have my word!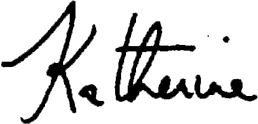 UPDATE: short, sweet and simple is now not enough, so below, for your reading pleasure, is the GDPR compliant version of what you see above.
Who we are
Let's be honest here: it's not "we," it's just "me." This is a one-woman operation based in Brooklyn, NY, USA
What personal data we collect and why we collect it
Comments
Though I love feedback, I detest spam, so I had to disable the comment feature. If you wish you can contact me directly and I will keep your messages indefinitely as a reference, just in case you want to follow up later.
Media
If you upload images to the website, you should avoid uploading images with embedded location data (EXIF GPS) included. Visitors to the website can download and extract any location data from images on the website.
Contact forms
To obtain a pop-up card template you must create an account and fill out a contact form. The information you provide is necessary to access your purchase (or your free template). Creating a user account does NOT automatically put you on a newsletter list.
You have the option to sign up for newsletters when you register on the site by clicking on a checkbox, or you can also sign up here without making any purchases. Either way you will need to confirm your subscription by clicking on a link in the automated confirmation email you will receive after filling out the form.
Cookies
If you have an account and you log in to this site, we will set a temporary cookie to determine if your browser accepts cookies. This cookie contains no personal data and is discarded when you close your browser.
When you log in, we will also set up several cookies to save your login information and your screen display choices. Login cookies last for two days, and screen options cookies last for a year. If you select "Remember Me", your login will persist for two weeks. If you log out of your account, the login cookies will be removed.
Embedded content from other websites
Articles on this site may include embedded content (e.g. videos, images, articles, etc.). Embedded content from other websites behaves in the exact same way as if the visitor has visited the other website.
These websites may collect data about you, use cookies, embed additional third-party tracking, and monitor your interaction with that embedded content, including tracing your interaction with the embedded content if you have an account and are logged in to that website.
Analytics
Who we share your data with
Nobody. Ever.
How long we retain your data
For users that register on our website, we store the personal information they provide in their user profile. All users can see, edit, or delete their personal information at any time (except they cannot change their username). Website administrators can also see and edit that information.
What rights you have over your data
If you have an account on this site, you can request to receive an exported file of the personal data we hold about you, including any data you have provided to us. You can also request that we erase any personal data we hold about you. This does not include any data we are obliged to keep for administrative, legal, or security purposes.
Your contact information we collect
Email address
Names
IP
Address
Newsletter: opens, clicks, opt-ins
Additional information
How we protect your data
No financial information is ever collected or stored on this website. All transactions go through Paypal.
While we will do everything we can to keep our service secure, in the event of a data breach or misuse, we will inform our users of what happened and what we have done to put it right within 30 days.
Consent to Collect
We collect data from users that have created accounts with us.
We ask for consent during the account creation process with a checkbox. A link to this page is provided during the account creation process.
The legal basis for us to collect the data is to be able to provide you with a service.
What third parties we receive data from and where we store data
What automated decision making and/or profiling we do with user data
None. We prefer to make non-algorithmic decisions. We are very old-fashioned in that way. But we can be inspired by our user data: The Kaaba pop-up card, for example, was designed after discovering that many pop-up card enthusiasts came from muslim-majority countries. It was also a reaction to the 2016 US presidential election, but that's a whole other story.
Industry regulatory disclosure requirements