I just completed this very interesting commission, a pop-up of Citifield in Queens, NY, to be used as table centerpieces for a Bar Mitzvah. Working with photographs from the web and very constructive input from the Bar Mitzvah boy and his father, we opted NOT to draw the long line of hungry fans outside the Shake Shack restaurant, but I did manage to include plenty of details, including the fence on the back of the field.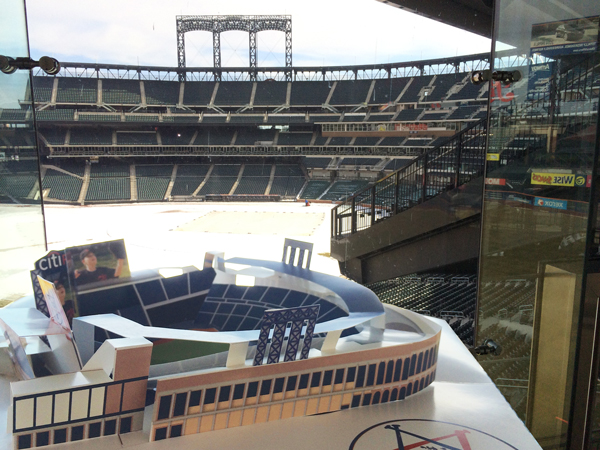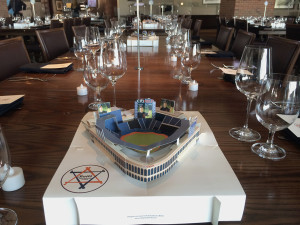 This design won't be available to the public for a while, but I have to share these photos because the project turned out so nicely. It's a big change from the usual single sheet of paper I like to work with, but my minimalist instincts were useful to keep it from becoming too "busy."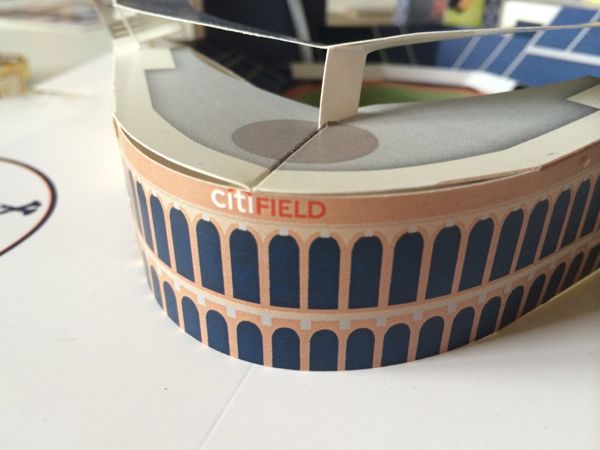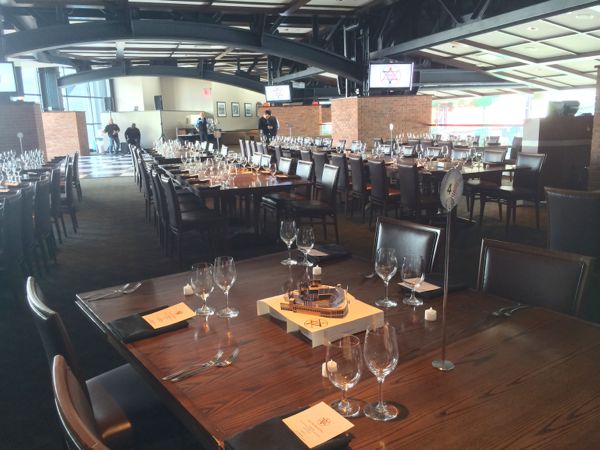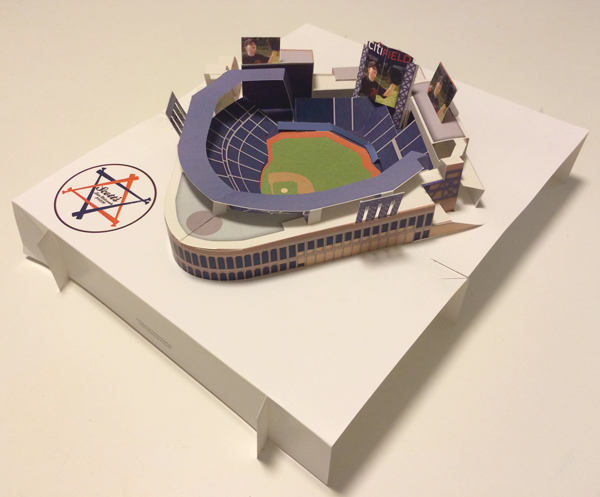 This was my final draft; all that's missing are the foul lines and bases. The entire pop-up was raised 2″ with a few (removable) strips of paper which also held the pop-up nice and flat.
I'd like to give a big thank you to Scott's family for their trust, feedback and encouragement, and for pushing me out of my comfort zone to design such a challenging and fun project!