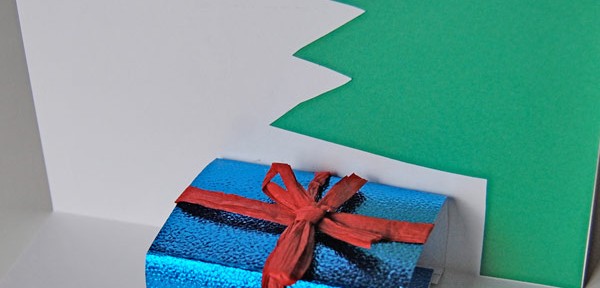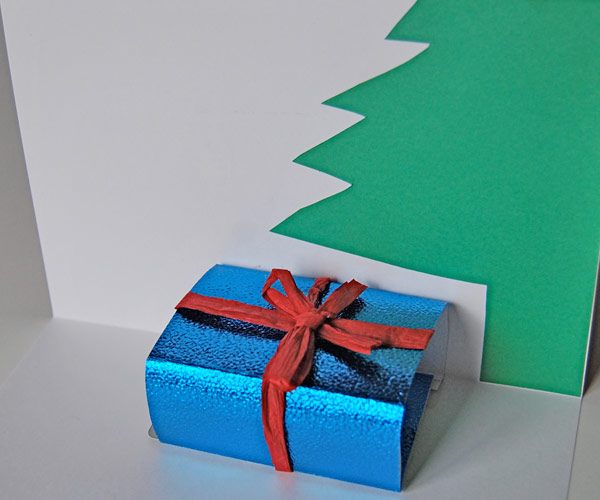 Wrap your gift card in a pop-up gift card
The problem with gift cards is that they are very boring to open. No matter how welcome the money is, it's hard to get excited by a piece of plastic. This super easy pop-up card solves the problem: make a pop-up gift card, and slip the plastic card right into a slot in the pop-up present.
Follow instructions for making this card on Instructables.
Other ideas for giving cash: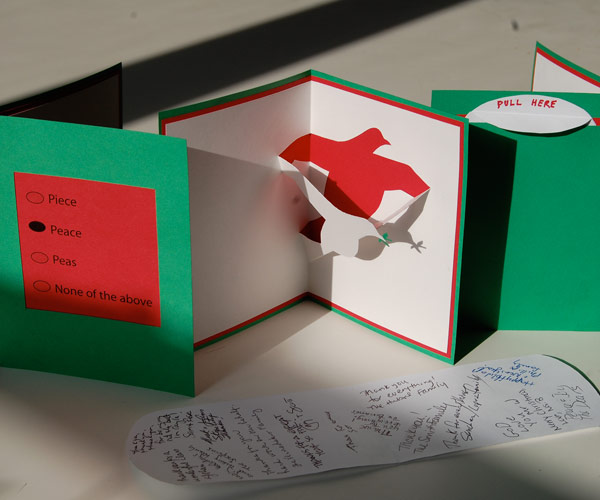 A multiple choice holiday card for your favorite teacher. Although the pocket is designed for cash, it can be reduced to hold a credit card size gift certificate.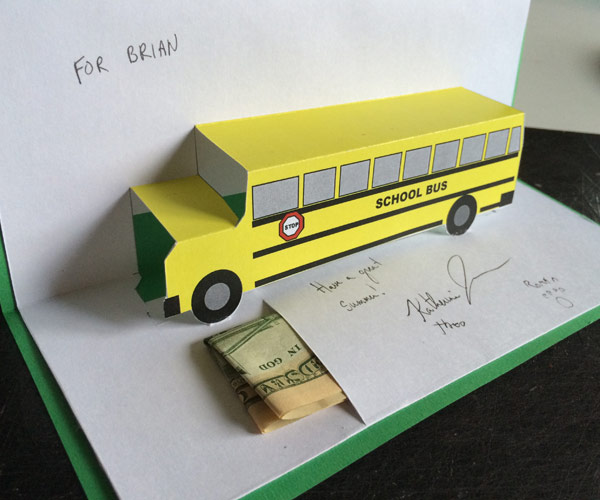 Show your gratitude to your school bus driver. Cut a slit into the card as shown here to slip in a few dollars or a gift card.
Give the gift of a shopping spree with this pop-up shopping cart. The exterior says "You are invited…"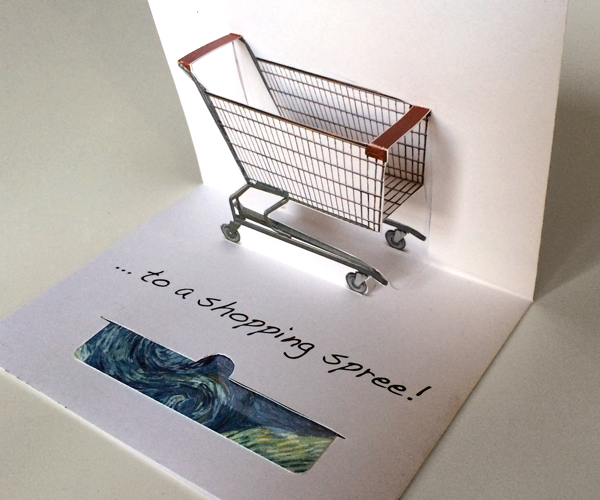 You must log in and be a buyer of this item to submit a review.