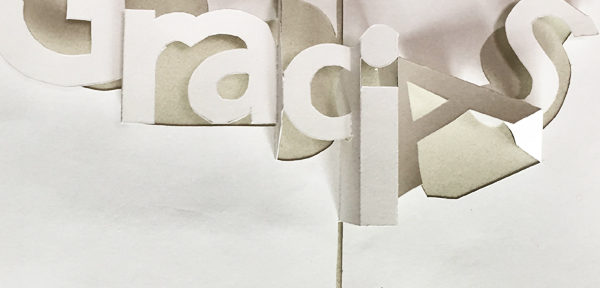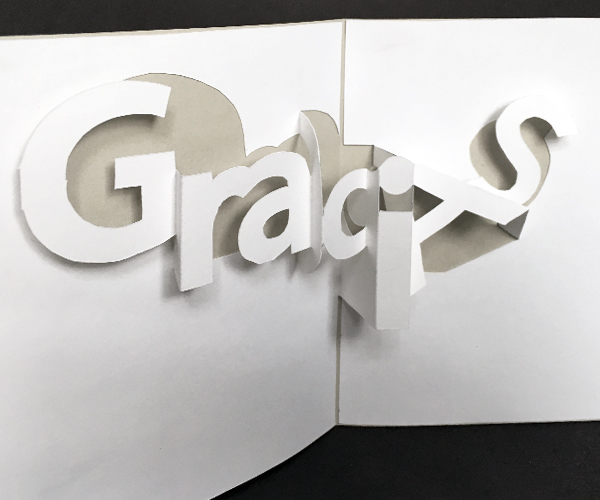 Show how grateful you really are with this Gracias pop-up thank you card. Don't be intimidated by the picture! This special card is easy to make, as long as you know how to use a scalpel knife. Cut from a single piece of paper, the letters pop from a card that opens flat.
This printable template is designed to be glued to the interior of a standard 5.5″ by 4.25″ card. It is formatted on a letter sized sheet, but you can print it on A4 card stock without any cropping of the design.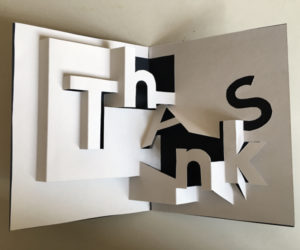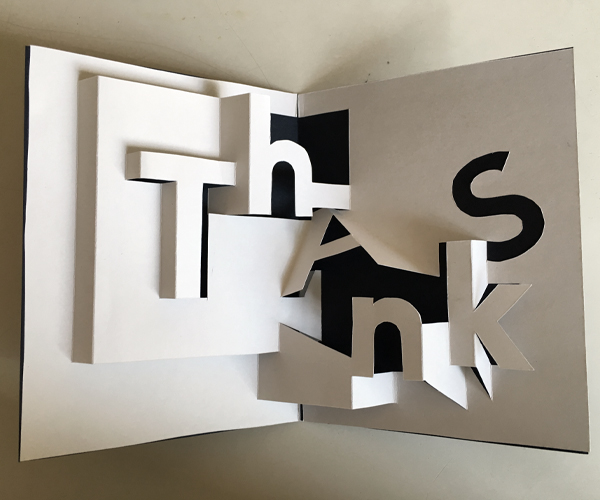 Would you prefer to say "Gracias" in English or French rather than Spanish? View all pop-up thank you cards here.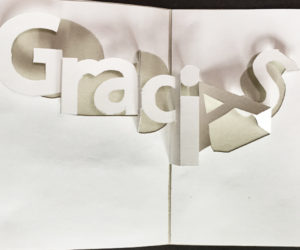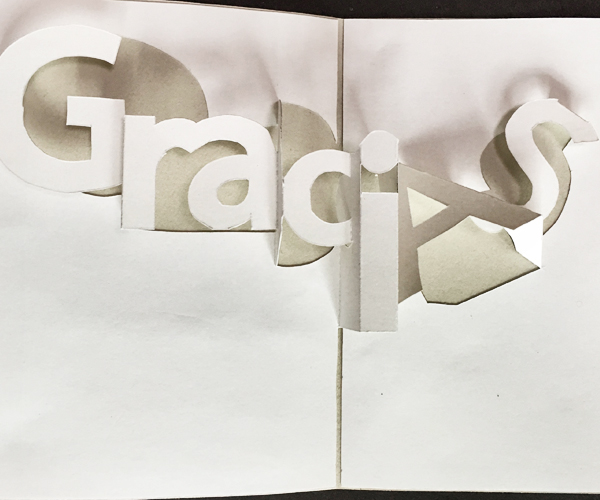 Muestra cuán agradecido estás realmente con esta tarjeta pop-up. ¡No te dejes intimidar por la foto! Esta tarjeta especial es fácil de hacer, siempre que sepa cómo usar un cuchillo de bisturí. Cortar de una sola hoja de papel, las letras salen de una tarjeta que se abre en forma plana.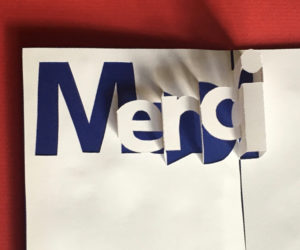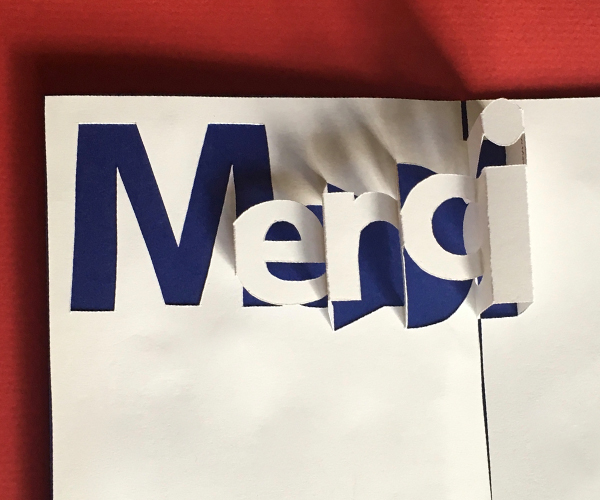 Esta plantilla imprimible está diseñada para ser pegada al interior de una tarjeta estándar de 5.5 "por 4.25". Se formatea en una hoja de tamaño carta, pero puede imprimirla en cartulina A4 sin recortar el diseño.
¿Prefieres decir "Gracias" en inglés o francés? Ver todas las tarjetas pop-up de "Thanks" aquí.
You must log in and be a buyer of this item to submit a review.