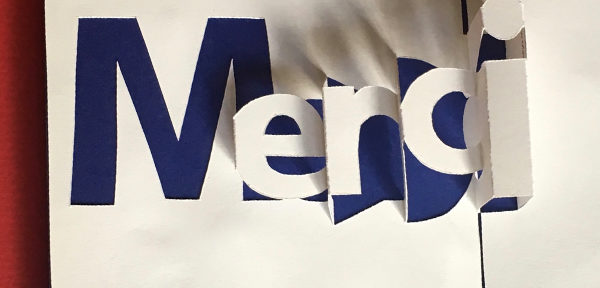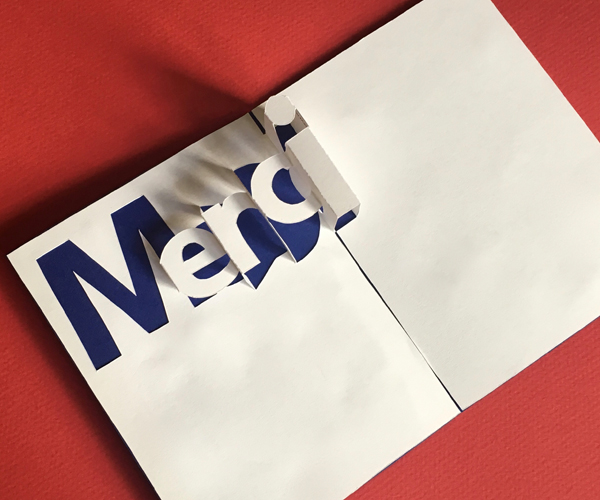 Show how grateful you really are with this Merci pop-up thank you card. It is much easier than it looks! This special card is easy to make, as long as you know how to use a scalpel knife. Cut from a single piece of paper, the letters pop from a card that opens flat. The pop-up Merci is in the top let corner of the card, which gives you plenty of space to write your message.
This printable template is designed to be glued to the interior of a standard 5.5″ by 4.25″ card. It is formatted on an A4 sheet, but you can print it on letter sized card stock as well.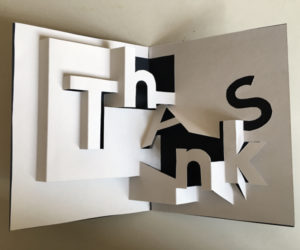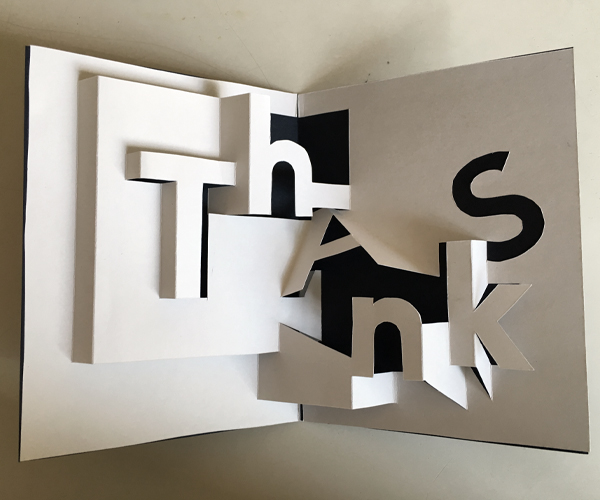 Would you prefer to say "Merci" in English or in Spanish? View all the thank you cards here.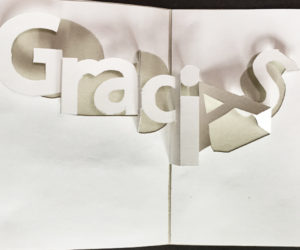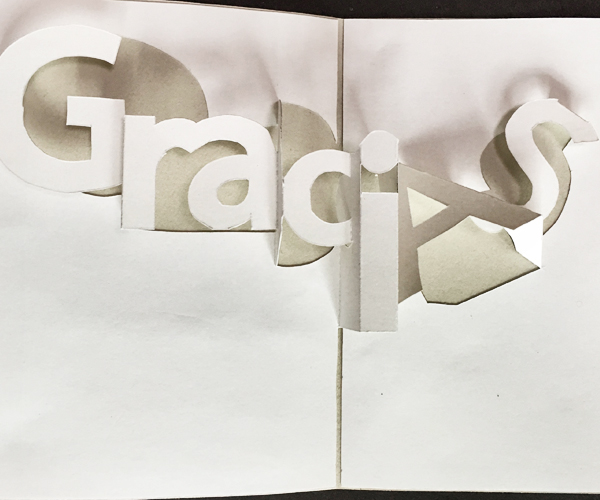 Montrez à quel point vous êtes reconnaissant avec cette carte de remerciement. C'est beaucoup plus facile qu'il n'y paraît! Cette carte spéciale est facile à fabriquer, à condition de savoir utiliser un scalpel. Coupées dans une seule feuille de papier, les lettres sautent d'une carte qui s'ouvre à plat. Le message Merci apparaît dans le coin supérieur gauche de la carte, ce qui vous laisse amplement d'espace pour rédiger votre message.
Ce modèle imprimable est conçu pour être collé à l'intérieur d'une carte standard de 5.5″ sur 4.25″. Il est formaté sur une feuille A4, mais vous pouvez également l'imprimer sur du papier cartonné de format standard américain (8.5″ sur 11″).
Voulez-vous dire "Merci" en anglais ou en espagnol? Trouvez toutes les cartes de remerciement ici.
You must log in and be a buyer of this item to submit a review.