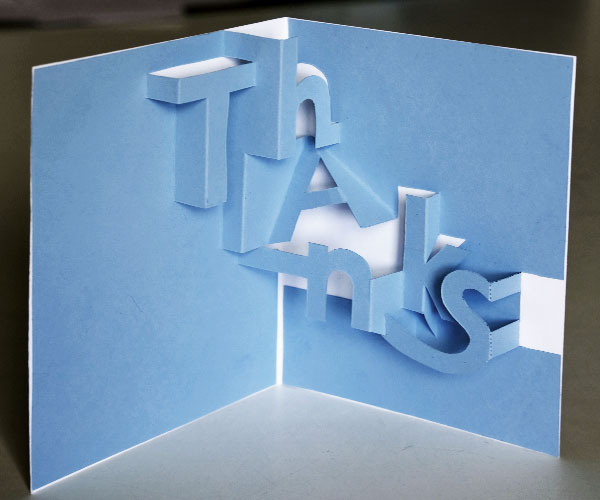 Sometimes, all you want to say is "Thanks" but then you feel silly sending a big blank card. Other times, you might really want to express your gratitude with your own words. This is why you can choose from two slightly different versions of this pop-up thank you card.
The small version includes a printable template for both 5″ by 3.5″ and 5.5″ by 4.25″ cards. Your pop-up "Thanks" covers most of the card, leaving you room for a signature and maybe a couple hand-written words.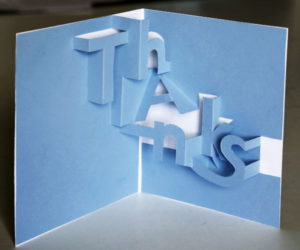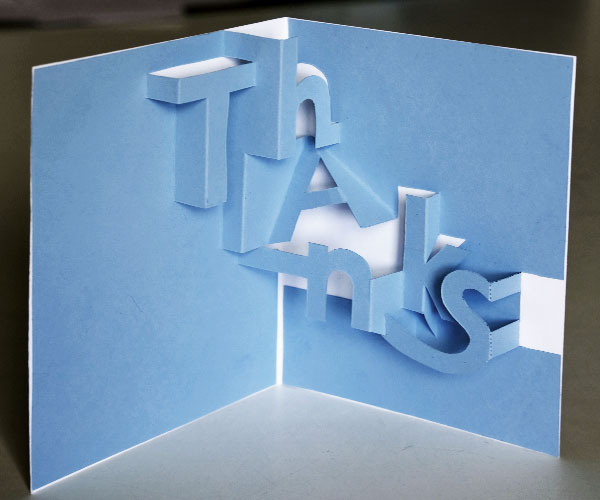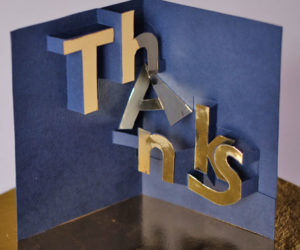 The big version makes a 5″ by 7″ folded card, leaving you with plenty of space to personalize your message. You even get to choose between the informal "Thanks" or a pop-up "Thank you" (but the S of "Thanks" is cut out, it does not pop-up)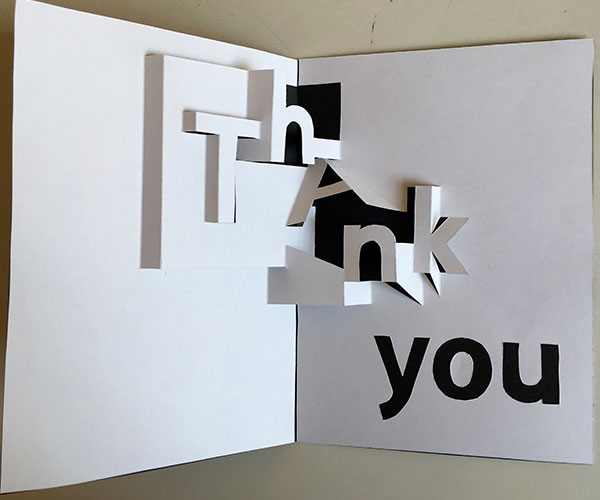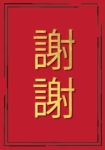 Illustrated instructions are included with both versions. The files are formatted for letter sized paper, but they can be printed on A4 without any artwork being cropped.
Download a printable cover, use a standard commercial card or design your own cover!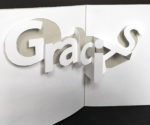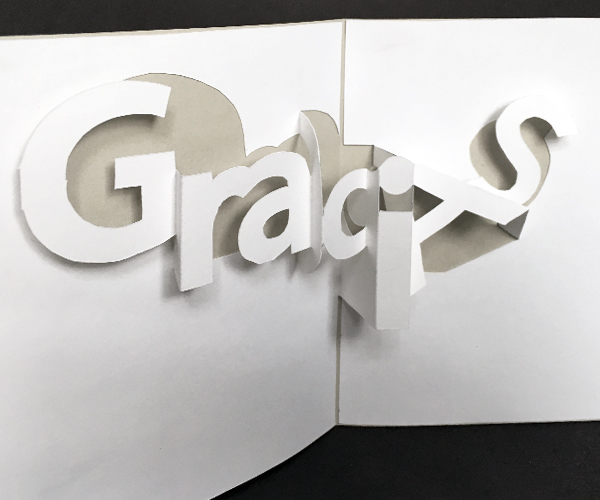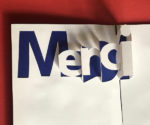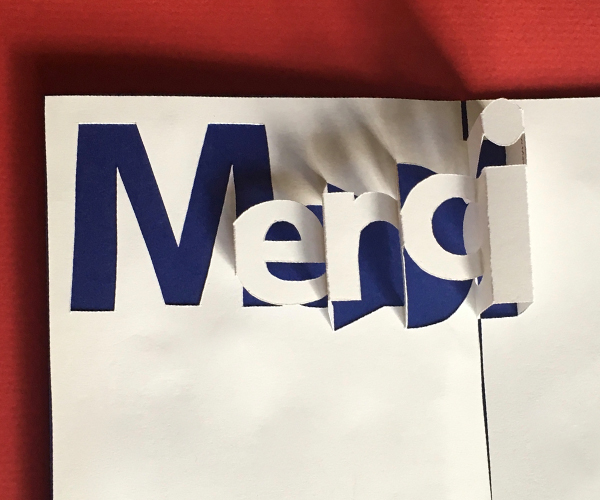 Do you want to say "Thank you" in Spanish, French or Chinese? There's a pop-up card for every type of Thanks!
You must log in and be a buyer of this item to submit a review.