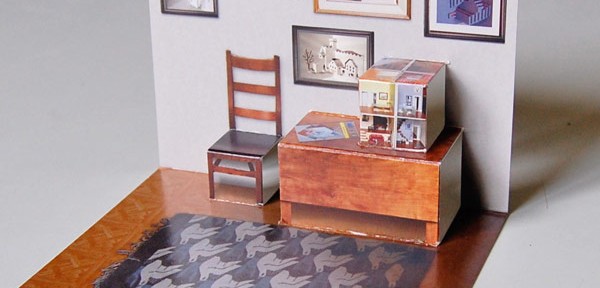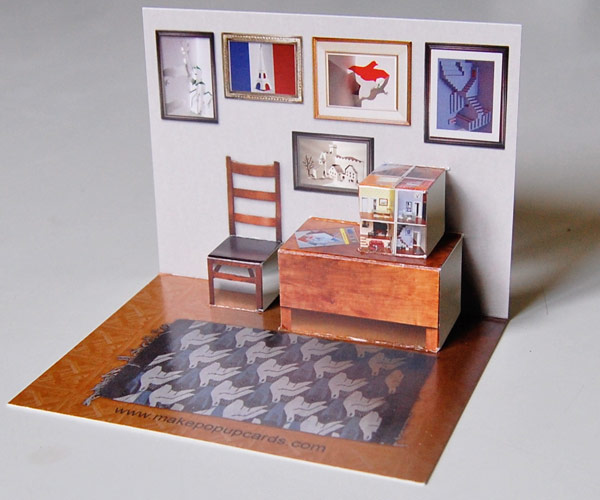 If you like my pop-up house but you're not sure if you're up to making all eight rooms, try this free printable template for a very easy pop-up room — it even includes a miniature version of the pop-up paper house! This room can be cut with a pair of scissors and includes very detailed instructions with the download and on instructables, so it's a great card to start with.
Please note that this room is NOT designed to fit onto the pop-up paper house.
This template is FREE, but if you'd like to support my work please feel free to name your price! If you do, I will…


…with a template for this pop-up thank you card.
Once you've completed this easy pop-up room, you may like to try your hand at a kitchen, a bathroom, a bedroom or even an entire pop-up house!
You must log in and be a buyer of this item to submit a review.