Right before Christmas I sent out one last newsletter for 2015… about procrastinating, and how it wasn't too late to buy last minute gifts. Then I discovered that because of some technical glitch more than half my emails were never sent! By the time I fixed the problem, the dreaded Christmas deadline was past, and my newsletter served as a stark reminder that if you procrastinate too much… well, you might be missing deadlines!
If you missed yours, I have a perfect apology card for you!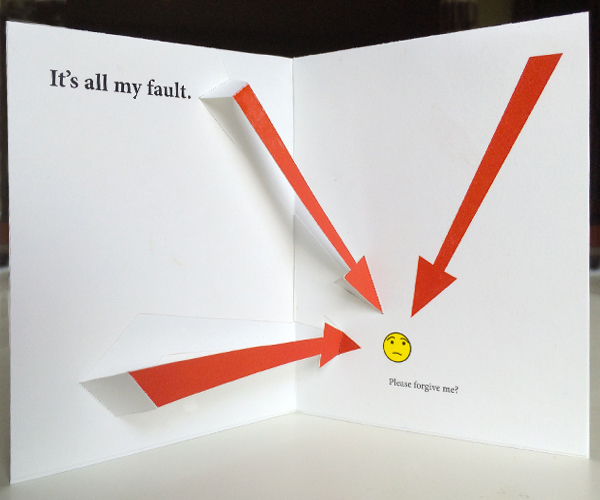 You can also find out about some great last minute gifts in my
Last, Late Newsletter for 2015
This newsletter also features a brand new Mother and Child pop-up card design.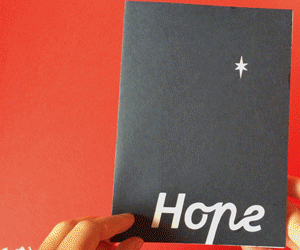 Time for another…
Holiday Newsletter!
Here's the latest, which includes a limited time offer for a 30% discount off the pop-up paper house kit.
'Tis the Season…
This newsletter also features a brand new Mother and Child pop-up card design, as well as an old favorite white dove for peace.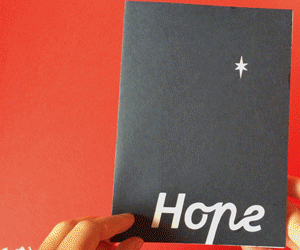 Two completely new, and completely novel designs are now ready for you to download.


I recently posted the template and a video tutorial for a 2015 desktop calendar. It is a cube with 6 faces, and on each surface there is one month — yet the cube displays all 12 months! You can watch it in action in this video, but the only way to REALLY understand it is to make it — and even then it can be hard to grasp! But it IS easy to make….
This is a completely unique box design (which I am in the process of patenting) and it has many possible applications. Beside the calendar, it also makes an awesome Rubik's cube. Besides a toy, it can be a gift box (it comes with a matching pop-up gift label!). Or it can be swag. You will be able to customize it with your name or logo and mail it to your favorite customers, fill it with sugared almonds and give it to all your guests at your wedding. Or just get a ten-pack and hand it out as a birthday party "goodie-box"
For now, only the downloads are available but I have also designed a slightly different version for mass production. It will look the same from the outside, but will not require any cutting or gluing to put together. Production will be financed with a Kickstarter campaign, so stay tuned for that announcement!
Rubik's Cube® used by permission of Rubik's Brand Ltd www.rubiks.com
This year, for the first time sine 1888, the all-american holiday of Thanksgiving coincides with the Jewish holiday Hannukkah, creating a hybrid which has been dubbed Thanksgivukkah. We'll have to wait even longer for the next occurrence: it will be will be seventy nine thousand and forty three years from now, in the year 81056.
In honor of this very rare holiday I designed a special pop-up of a Menorkey.  This is a mash-up of the Hannukkah candle stick called a Menorah with the american traditional Thanksgiving turkey.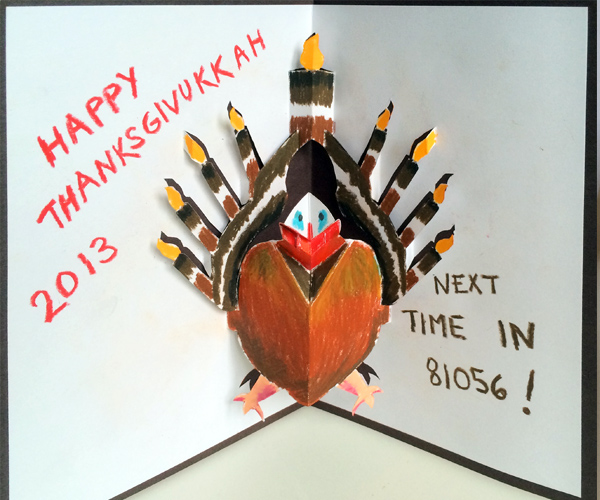 Please note: the template you are downloading will be blank — this is a do it yourself, decorate it yourself project! I decorated the card photographed above, and I hope you will share your work here too!