Right before Christmas I sent out one last newsletter for 2015… about procrastinating, and how it wasn't too late to buy last minute gifts. Then I discovered that because of some technical glitch more than half my emails were never sent! By the time I fixed the problem, the dreaded Christmas deadline was past, and my newsletter served as a stark reminder that if you procrastinate too much… well, you might be missing deadlines!
If you missed yours, I have a perfect apology card for you!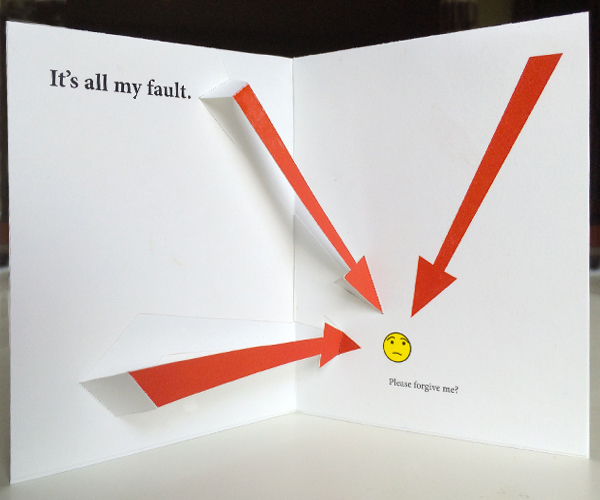 You can also find out about some great last minute gifts in my
Last, Late Newsletter for 2015
This newsletter also features a brand new Mother and Child pop-up card design.