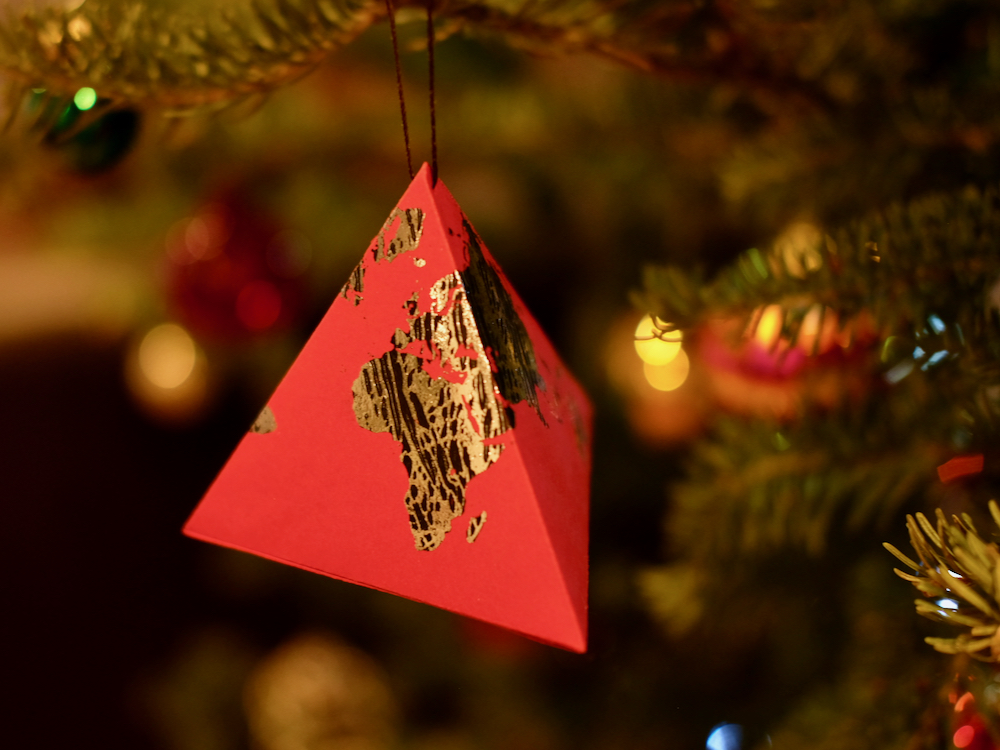 The four equilateral triangles which form the tetrahedron globe distort distances and land masses so this globe is NOT suitable to guide you on a trip around the world — but it is perfect as a desk toy or paper ornament. Print the template on colored card stock then use laser toner reactive foil* for a shiny metallic effect, and the result is stunning!
This is an easy template to make. The file is formatted on letter sized paper but you can also print it on A4. You won't need any special tools. Some light weight card stock, white glue and a pair of scissors is all it takes! This tetrahedron globe is also a box: the north pole triangle has a tab which slides into place so you can open and close the 3D form. Once you make it, however, the form will not fold flat. This is not a pop-up.
Other Platonic Solids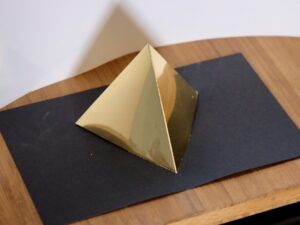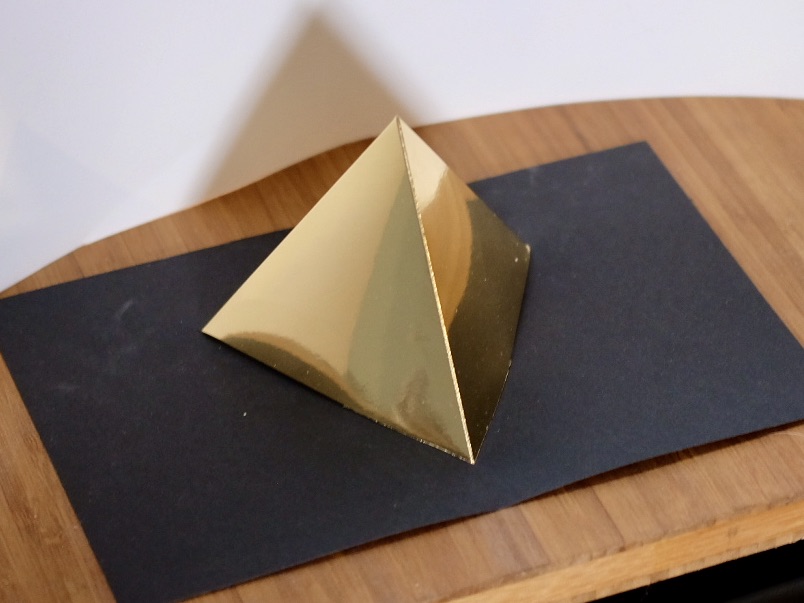 If you would like a tetrahedron pop-up card (just the 3D form without the globe), download the Platonic Solid Friendship Valentine
If you are looking for a 3D globe on another volume, you can download the cube or the icosahedron globes. You can also download an icosidodecahedron globe even though technically it is not a platonic solid….
* Please note: MakePopUpCards.com is an Amazon affiliate, so if you click on links to products you will be paying the same price for any items you purchase… while supporting this website!
You must log in and be a buyer of this item to submit a review.